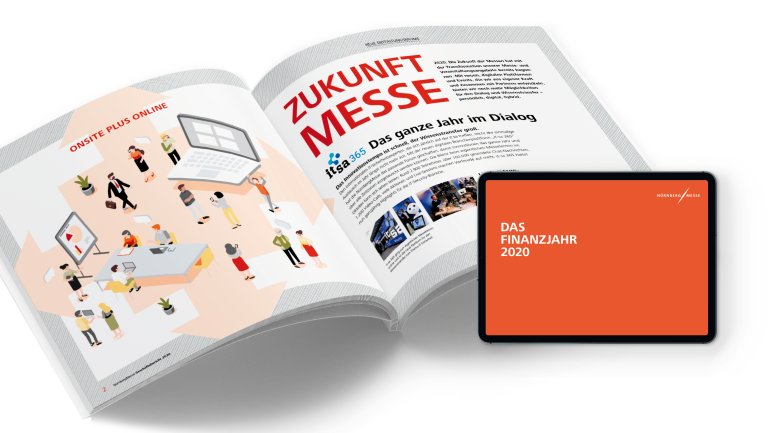 Organise the transfer of knowledge so that innovations can continue to grow.

Creating experiences, connecting people, managing knowledge. Our Annual Report 2020 is named for the third ingredient in our formula that defines the future and focuses on this key function of our trade fairs and congresses worldwide.
Here you can download the annual reports of the past years.