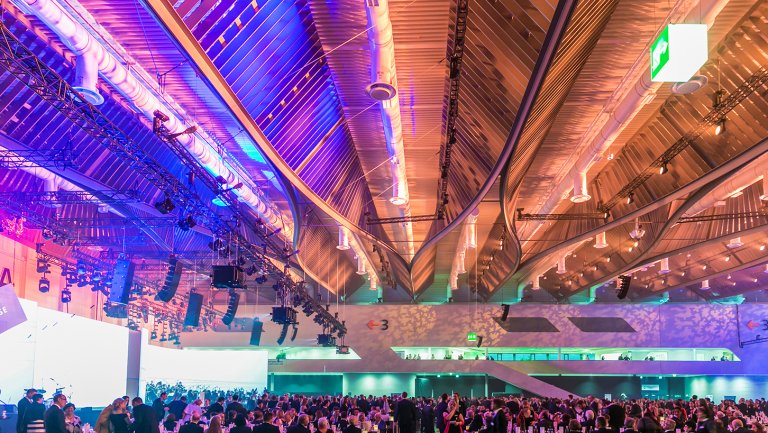 Sales EUR 2.5 million
15 employees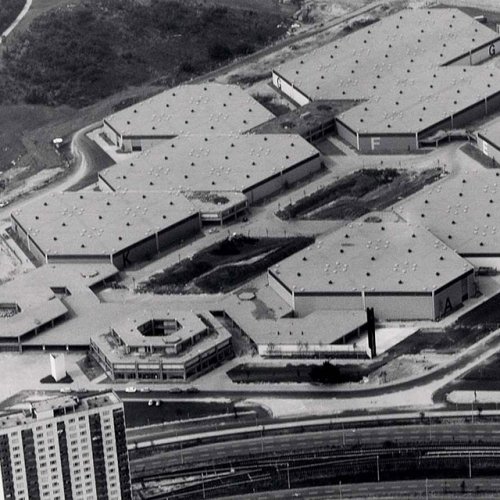 NürnbergMesse opens its doors at the new Exhibition Centre in the Langwasser district.
Because it's competing with established exhibition companies, the young company is still an outsider. But its new Exhibition Centre impresses visitors with its innovative concepts, short distances, and smart infrastructure – and the unique selling proposition at this juncture is a dedicated Underground connection right outside the door. The facility's trademark is its unmistakable honeycomb-shaped halls.
Many events from those early years are still running today, including BrauBeviale (formerly "BRAU"), IWA OutdoorClassics, the Spielwarenmesse toy fair, and the Consumenta consumer fair (formerly "Die Einkaufstasche" "The Shopping Bag").
Sales EUR 15.6 million
Over 50 employees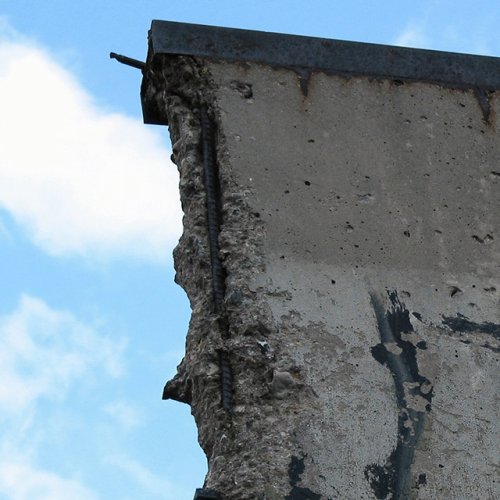 When the Iron Curtain fell, Nuremberg suddenly found itself again positioned in the centre of Europe.
NürnbergMesse acquires more significance as a channel linking Central and Eastern Europe. Its formula for success: working as a partner with both clients and employees, scouting out and professionally serving niche markets, and giving themes the time they need to grow organically.
Over the next 25 years, NürnbergMesse sales grow by a factor of 15 and its exhibition business soon ranks among the Top 10 in Europe.
Sales EUR 41.5 million
Over 100 employees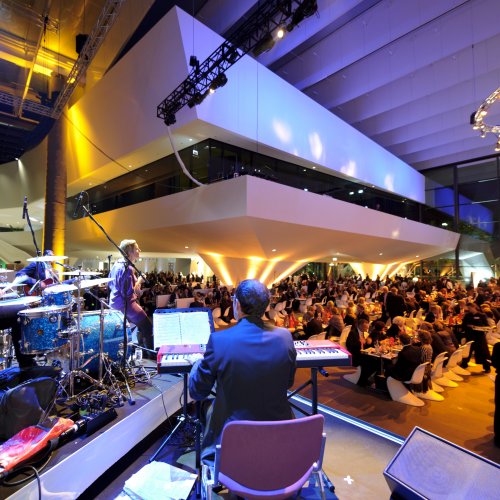 Trade fairs and conferences: A true formula for success
Our new Conference Centre opens in Nuremberg, the first of three. This also helped establish Nuremberg as an attractive event venue. Guests from other countries in particular enjoy Nuremberg as an exceptional location for meetings, thanks to the appeal of its historic Old Town, its extensive culinary variety, and its diverse cultural attractions.
Sales EUR 125 million
Over 250 employees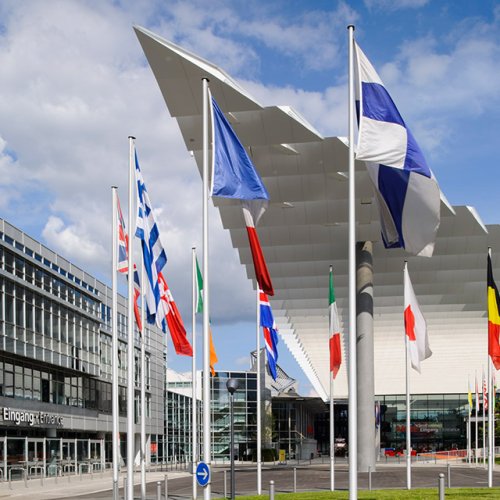 Moving toward internationalisation. NürnbergMesse founds its first international subsidiary in China, and others would soon follow.
These subsidiaries, along with more than 100 international agencies, give the company a worldwide presence. Today NürnbergMesse organises events at its locations in China, Brazil, India, Italy, Greece, and the USA. That offers many advantages for its customers, including direct entry into new markets and better selling opportunities – all coupled with NürnbergMesse's high standards of quality.
Sales EUR 229 million
Over 600 employees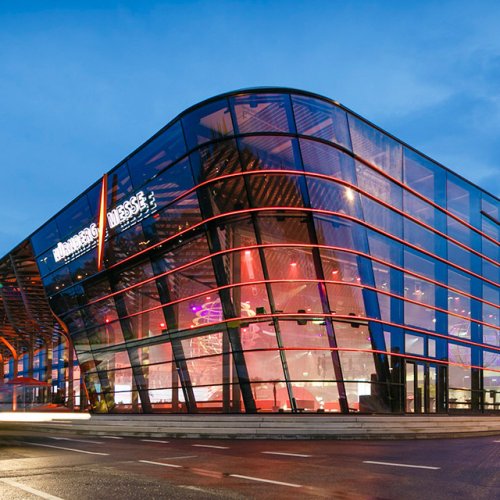 Star architect Zaha Hadid of London designs the Exhibition Centre's new showpieces.
The breath-taking architecture and impressive energy-efficiency of Halls 3A and 3C (opened 2014 and 2018) thrill clients, exhibitors, and visiting industry professionals. These are the first exhibition halls anywhere in the world to receive the Platinum certificate from the DGNB, the German Sustainable Building Council.
EUR 285 million (fiscal 2019)
Over 1,000 employees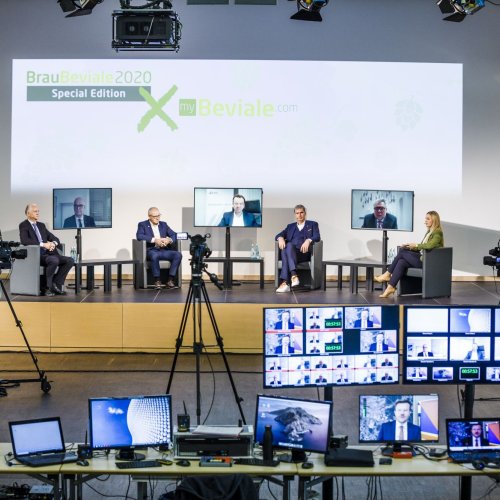 The coronavirus pandemic of 2020 brings major challenges to trade fair and conference organisers worldwide.
NürnbergMesse treats the situation as an opportunity to complement its in-person events with new digital formats and platforms.
Image credits:
Header: NürnbergMesse / Heiko Stahl