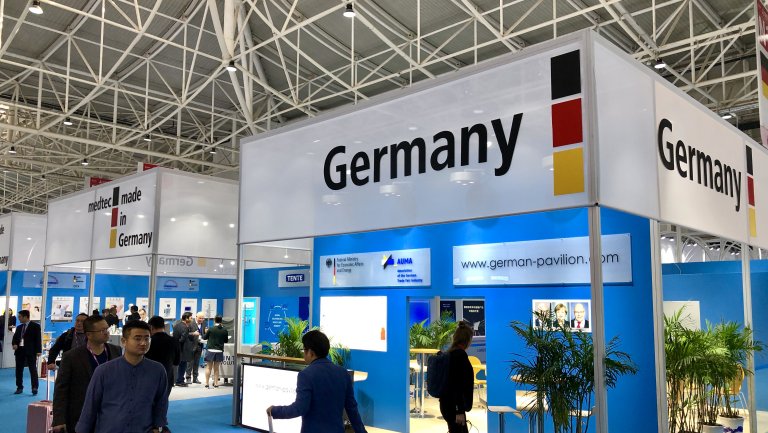 Are you interested in tapping new markets, building international partnerships, or consolidating existing customer contacts? Subsidised pavilions in other countries get you there with a minimum of hassle.
At the pavilions, NürnbergMesse assumes responsibility for organising all aspects of your trade fair appearance – from applying for the event to on-site assistance at home and abroad. Full service from a single source. Come exhibit at an official pavilion and get yourself networked internationally.
"Made in Germany" counts as a mark of quality around the world ...
... and has been the foundation for rising exports for decades. To keep things that way, German companies – primarily small and medium-sized ones – profit from numerous foreign-trade promotion initiatives offered by the German federal and state governments. One option is to participate in a subsidised pavilion abroad.
If you'd like your company to participate, NürnbergMesse is exactly the right partner to contact. It organises about 40 pavilions all over the world every year, making it the leader among German exhibition companies.
Take advantage of our experience. We'll support you with everything you need for your appearance at the event: things like transporting exhibition goods, questions about travel and visas, booth construction, and much more. You can also benefit from our long-standing contacts with public and industry-specific institutions as well as our deep understanding of the market, which we'll be happy to share.
And the most important thing: We're always there for you personally.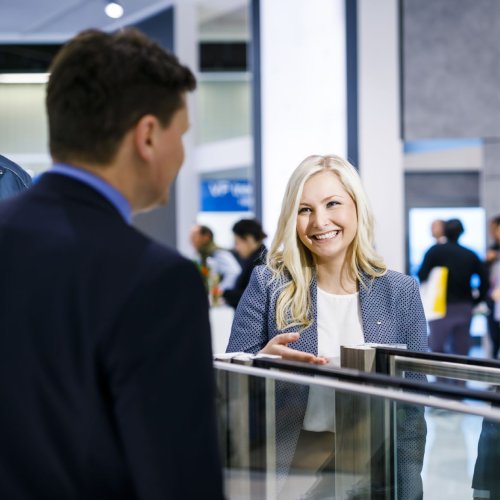 Subsidised pavilions offer participating companies an excellent opportunity to tap new export markets and cultivate existing partnerships – on terms that are attractive and easy to cost out. Our complete package makes it simple for you to attend a trade fair – so you can devote your full attention to your business.
Construction and Infrastructure

Hotel, Gastro and Food

IT and Electronics

Machinery and Plant Engineering

Medical and Life Sciences

Textile Industry and Clothing

Environment and Energy

Others
BAU China
Asia Pacific Leading Trade Fair for Building Systems Solutions, High-End Technologies and Materials
Pavilion Germany
03.-06.08.2023
Shanghai, China
BIG 5 Global
International Building & Construction Show
Pavilion Bavaria
04.-07.12.2023
Dubai, United Arab Emirates
Expo CIHAC
Building Exhibition
Pavilion Bavaria
18.-20.10.2023
Mexico-City, Mexico
EXPOCONSTRUCCIÓN & EXPODISEÑO
Building Materials, Construction Technology and Interior Decoration Exhibition
Pavilion Bavaria
30.05.-04.06.2023
Bogota, Colombia
KOREA BUILD
Exhibition & Conference
Pavilion Bavaria
21.-24.02.2024
Ilsan, South Korea
NORDBYGG
Northern Europe's largest meeting place for the building and construction industry
Pavilion Bavaria
23.-26.04.2024
Stockholm, Sweden
The Big 5 Construct in China
International Building & Construction Show
Pavilion Germany
Note: The exhibition has been postponed to 2024.
03.-05.07.2023
Shenzhen, China
Windows, Doors & Facades
Pavilion Germany
04.-07.12.2023
Dubai, United Arab Emirates