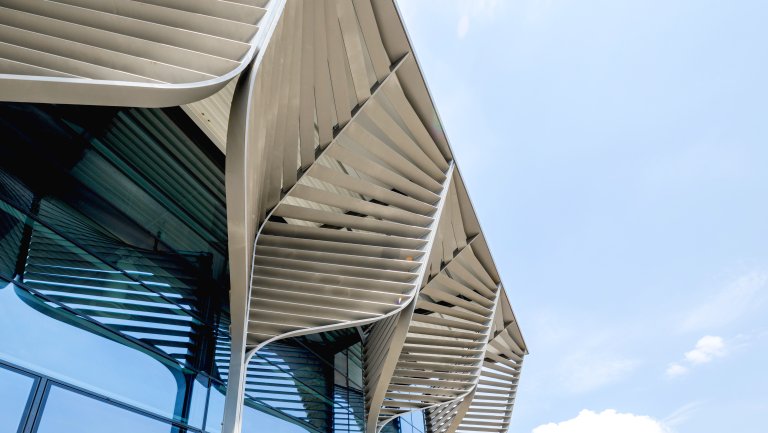 EUR equity capitalisation
(as of 31 May 2023)
m2 net exhibition space sold
international agencies operating in more than 100 countries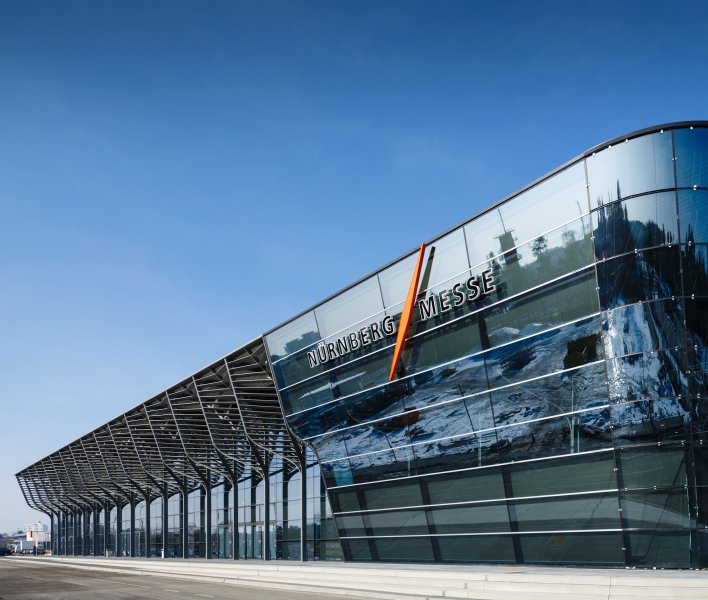 Foundation
1974 as successor company to Messehallen GmbH
Legal form
Limited liability company
Shareholder
since 2023:   Peter Ottmann
2011 - 2023:  Prof. Dr. Roland Fleck und
                        Peter Ottmann
1997 - 2011: Bernd A. Diederichs
1974 - 1996: Dr. Hartwig Hauck
Chairman
Marcus König, Lord Mayor of the City of Nuremberg (since 20 January 2022)
Vice-Chairman
Albert Füracker, Member of the Bavarian Parliament, Bavarian State Minister of Finance and Home Affairs (since 20 January 2022)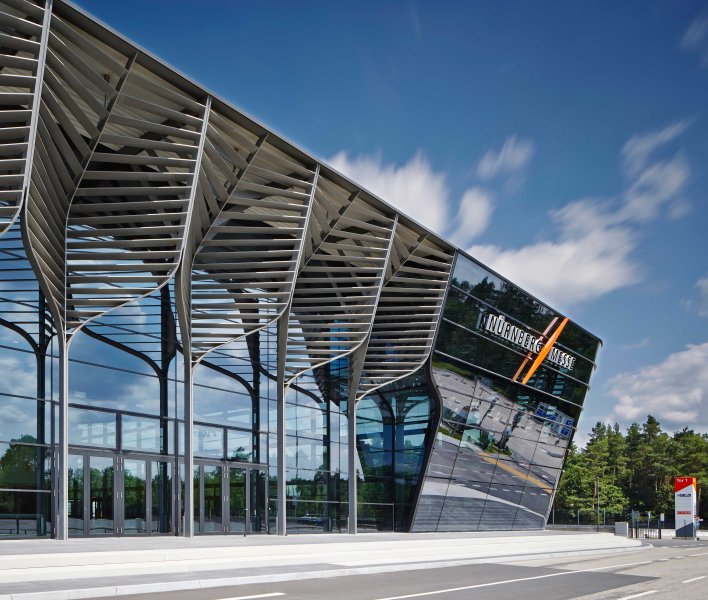 Forum S.A., Greece (100%)
NürnbergMesse Austria GmbH (100% as a branch of NürnbergMesse Beteiligungs-GmbH)
NürnbergMesse Brasil Ltda. (100%)
Hiria a NürnbergMesse Brasil Business Ltda. (55%)
NürnbergMesse China Co., Ltd. (100 %)
NürnbergMesse India Pvt. Ltd. (100 %)
NürnbergMesse Italia S.r.l. (100%)
NürnbergMesse North America, Inc. (100 %)
Exponova Exhibitions and Conferences (India) Pvt. Ltd. (24.5 %)
NürnbergMesse Beteiligungs-GmbH (100 %)
NürnbergMesse Service GmbH (100 %)

SMT/ASIC/Hybrid Mesago Messe & Kongreß GmbH & Co. oHG (25 %)

Holtmann Beteiligungsverwaltungs GmbH (66,67 %)
Holtmann GmbH + Co. KG (66,67 %)

E)(POMONDO GmbH (100 %)
The Y GmbH (90 %)

Lehrieder Verwaltungs-GmbH (100 %)
Lehrieder CATERING-PARTY-SERVICE GmbH & Co. KG (100 %)

Lilly Verwaltungs- und Beteiligungsgesellschaft mbH i.L. (100 %)
Gaststättenbetriebe Kurt Lilly GmbH & Co. KG i.L. (100 %)

AMA Service GmbH (49 %)
MedtecLive GmbH (100 %)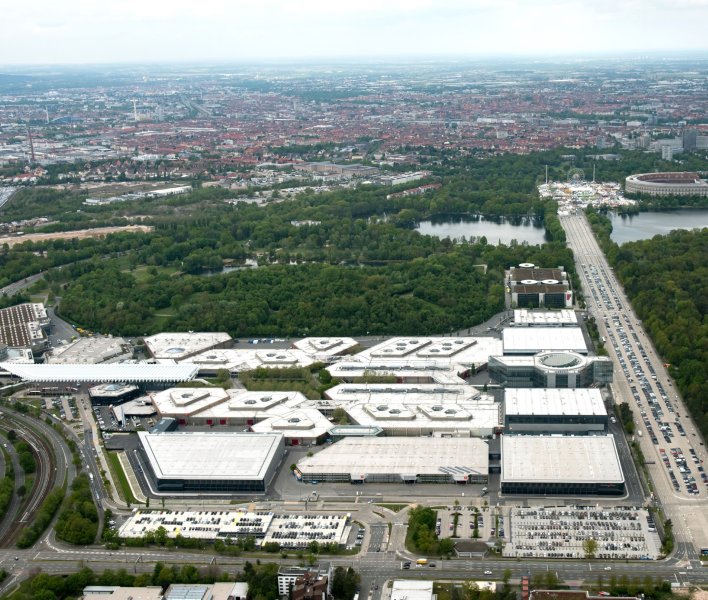 With its technical equipment and modern architecture, the Exhibition Centre Nuremberg offers optimal presentation possibilities for both capital goods and high-quality consumer goods. The sophisticated infrastructure consistently separates visitor traffic (entrance areas and inner courtyard) from delivery traffic (loading yards).
Hall sizes: 4,680 m² to 16,410 m²
Clearance height: 6 m, 10 m, 12 m or 15 m
NCC Mitte, NCC West, NCC Ost and the Frankenhalle form the four building complexes of the NürnbergConvention Center. For congresses, meetings and events of all kinds, 50 congress halls and conference rooms equipped with high-quality technology are available. The NürnbergConvention Center thus offers maximum spatial, technical and organisational flexibility - from workshops with 15 participants within a congress to large congresses with 12,800 visitors.
No matter which direction you come from, Nuremberg is a central transport hub and is optimally connected to the various transport routes.
Motorway connections with traffic guidance system to the exhibition centre
by underground to Nuremberg main station with numerous ICE and IC connections
by underground to Nuremberg Airport with scheduled flights to numerous hubs in Europe
Image credits:
Header: NürnbergMesse / Heiko Stahl