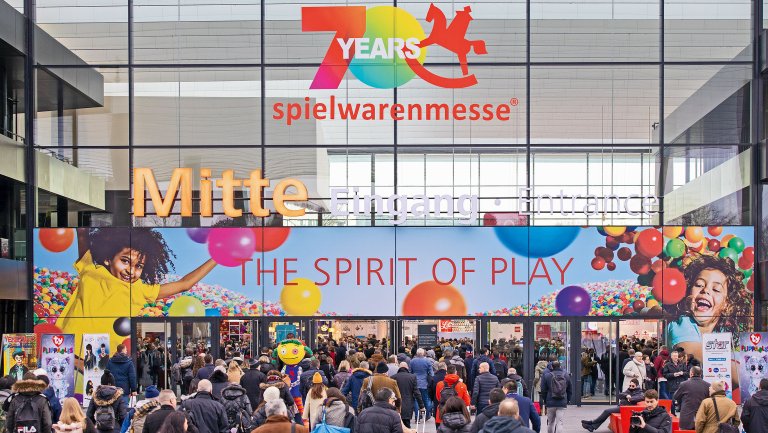 Global player or start-up, with time-tested wisdom or new ideas: Are you on fire with a new idea for an event? If so, NürnbergMesse is just the right place for you.
With three high-performance ConventionCenters and 16 trade fair halls, not to mention a city environment that features a unique pairing of tradition and innovation, Nuremberg offers a flexible, state-of-the-art exhibition venue for exhibitions, congresses, and corporate events.
We've been hosting leading international trade fairs, conferences, and public events for almost five decades. The Nuremberg Exhibition Centre offers flexible capacity and ultra-modern architecture. Our broad selection of services will support you with your event, and if you like, we'll be happy to share our experience in developing successful event concepts.
// Direct contact person for all your questions
// The Nuremberg Exhibition Centre: modern and flexible
// Nuremberg as a site for your event: tradition and innovation
Guest events are built into NürnbergMesse's DNA. No other exhibition company in Germany can offer the same combination of tradition and close partnership to its event organizers.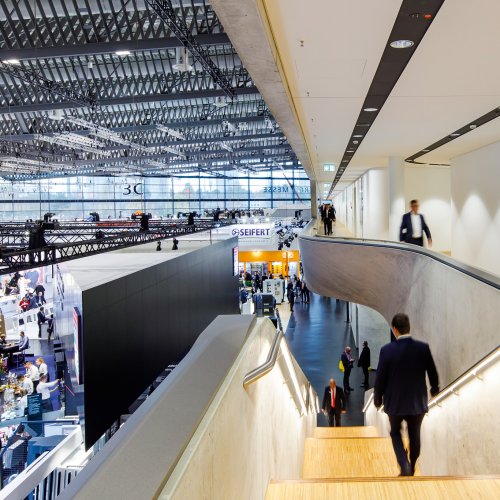 Star architecture, flexible options, and a compact layout with short distances are key features of the Nuremberg Exhibition Centre. At the same time, the three ConventionCenters provide vast amounts of space and a vast variety of capacities. And the latest conference and event equipment ensures impressive moments at your event.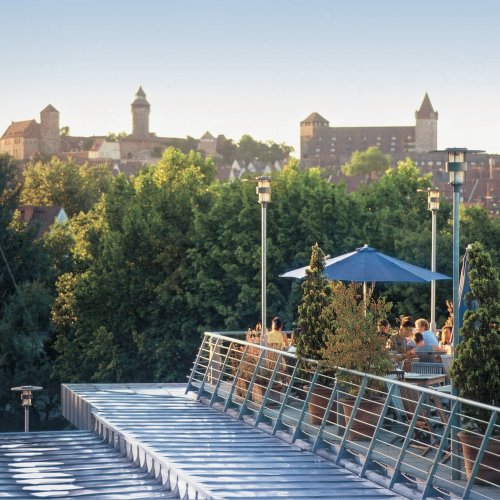 Europe's most important trade routes were already running through Nuremberg back in the Middle Ages. And where trade happens, so does innovation. Nuremberg offers a fascinating setting for your event – and memorable enjoyment for your guests. It's Bavaria's second-largest city, and today the metropolitan region is home to global players and countless undiscovered champions. A vigorous economic environment, ideal travel accessibility, and a high quality of life are just a few of the reasons why.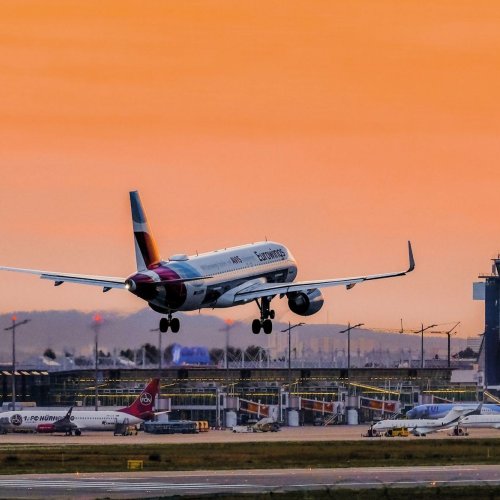 Fly to Nuremberg, take the underground from the airport to the Central Train Station, and with one change you'll be at the gates of the Exhibition Centre. That's just one of the many easy routes to your event at our site. Nuremberg also has excellent motorway connections, and it's on the ICE rail line. The Exhibition Centre is just 12 minutes by underground from the Central Train Station. And if you're driving, an innovative traffic guidance system will bring you here by the fastest route.
We offer a diverse range of services to support you in running your exhibition, congress, or corporate event in Nuremberg – customised with your own ideas.
Exhibitions

Congresses

Corporate events
We're experienced at hosting both national and international trade fairs and shows. We support every organiser individually, with services tailored to your needs –
Advice and assistance in choosing the right combination of halls and entry areas
Laying out trade fair halls in compliance with the Bavarian Assembly Venues Regulation
Coordination and interfacing with all in-house trades and Service Partners
Organizing hotel accommodations
Intelligent guidance around the site with the myLocation system
Arranging official permits for the event
Producing service manuals and online ordering tools
Concept consulting, if desired
Is there something else we can help you with?
Just ask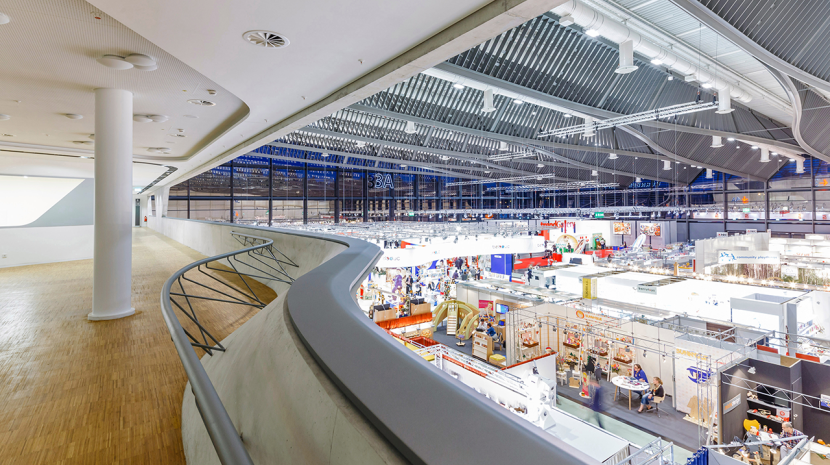 Our network of skilled Service Partners can provide everything you need to support a successful event – from event equipment and logistics to catering and even booking hotels. We'll work with you to develop a customised service package that's right for your event.
We're the people to contact with any questions about your event in Nuremberg. Discover the many different options available at our venue and in our portfolio of services.
We'll be happy to arrange an initial site visit, make a non-binding offer, or answer your questions.
Image credits:
Header: Spielwarenmesse eG / Alex Schelbert