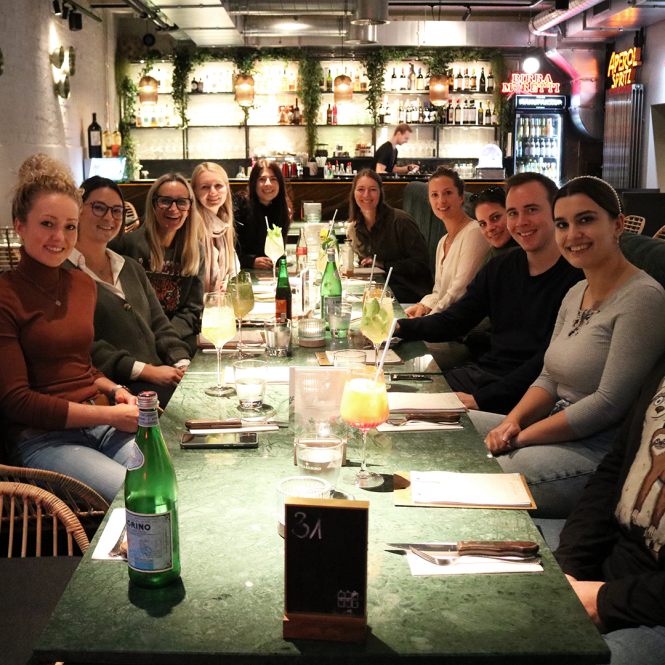 Magazine
Realize career
Two years full of impressions: First year successfully completes trainee program
31. August 2023
Seven trainees have successfully completed the NürnbergMesse trainee program. For two years, they passed through various departments and were able to get to know NürnbergMesse with all its facets. Together they look back once again.
The NürnbergMesse trainee program is designed to give university graduates an optimal and varied career start. Trainee supervisor Sophie Kestel describes the program as a "good mix of specialist training in the form of learning on the job and various training courses, as well as insights into the various departments of NürnbergMesse".
She adds: "It is important for us that the trainees understand the interrelationships of the individual teams at NürnbergMesse and can also deepen their chosen focus, such as in marketing or event management. We also offer assignments at our national and international subsidiaries. In all of this, the fun and exchange among the trainees, with colleagues and mentors is by no means neglected."
After two years at NürnbergMesse, the former trainees have collected a colorful potpourri of wonderful experiences and professional highlights. Laura-Alicia and Henrike have particularly fond memories of their first trade fairs. "Being able to experience the first trade fair live - at that time embedded world 2022 - seeing the filled halls and happy exhibitors and visitors - that was the moment when you realize what the work is all about and what makes the effort worthwhile," says Henrike.
My best experience was "supporting the IWA OutdoorClassics 2022 and 2023 in marketing and witnessing the finished result or a successful event at the end!", Laura-Alicia enthuses.
Theresa, Vera and Laura were able to gain valuable experience abroad during their trainee period. For example, Vera assisted in looking after the German Pavilion in Uzbekistan. "That was a special experience to experience NürnbergMesse not only in Germany but abroad. I met many new people, expanded my network and learned a lot about the country of Uzbekistan."
Theresa flew to Mexico with her team to assist at EUROGUSS MEXICO. "Looking after the German joint stand was a very formative experience for me," she says.
Laura spent a month at NürnbergMesse India during the trainee program. "I broke out of my comfort zone and was rewarded. I got to meet many Indian colleagues in person and got an insight into their way of working and culture."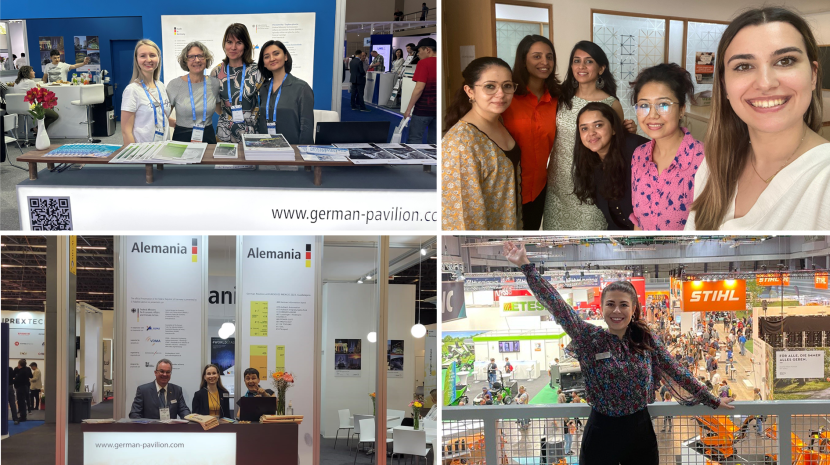 In addition to the best experiences, the trainees were also asked what they would remember positively after their time as trainees. In particular, the personal interaction within the #NMfamily was mentioned.
Theresa answered: "I will probably always remember the wonderful time I spent together with the other trainees. The exchange on different projects among each other helped me a lot during the time and real friendships also developed."
Kathrin especially remembers "the meetings that took place outside of work."
William especially likes to think of "the incredibly nice colleagues* in the various departments."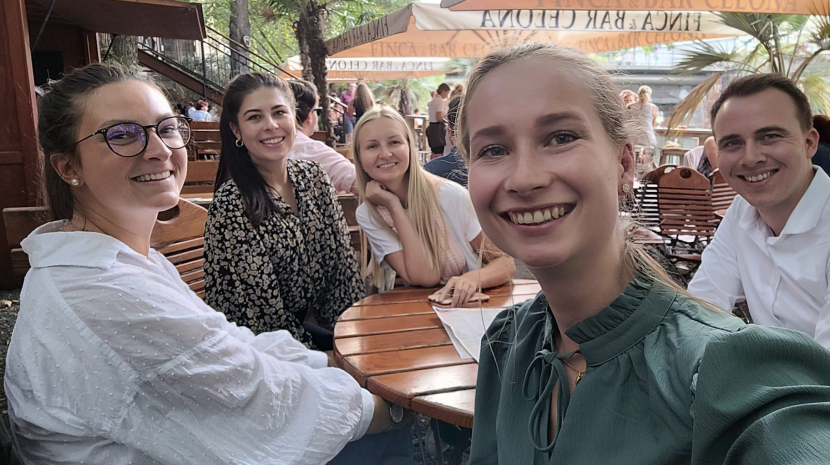 The focus of the trainee program was on technical expertise in the trade show industry. However, each trainee also takes away personal learning and soft skills from the time.
"My most important learning is to dare to question the given and to propose something new! By working together in the different teams, you get to know very different perspectives that can be really valuable for your own work," Laura-Alicia reports.
Kathrin, on the other hand, has learned that you can't always rely on everything turning out the way you plan or have planned. She was taken on as a permanent member of her team after just one year.
William also took away important insights from his time as a trainee. In addition to the practical skills required in the various departments, he found the way of working differently and the responsibilities in the departments exciting.
What they have learned can now soon be applied in the new teams, because all seven trainees have decided to stay at NürnbergMesse.
Theresa and Henrike were taken on in the EUROGUSS and embedded world event teams, Kathrin was taken on in the personnel service. Vera and Laura-Alicia are now working in Marketing. William will start permanently in Controlling and Laura in the Digital Products and Platforms team.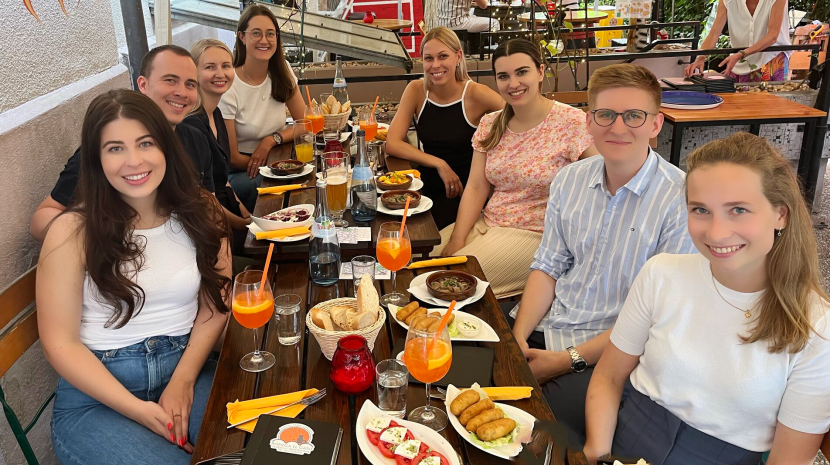 In October 2023, the third trainee year will start at NürnbergMesse with five new trainees. The new trainees will deepen their know-how in the key areas of marketing, event management, human resources, sustainability and digital business.
The graduates wish the newcomers every success and give them some good advice along the way: "Be brave and dare to do something! NürnbergMesse offers such a wide range of opportunities and areas in which you can try your hand, and you certainly won't miss out on the fun," encourages Theresa.
Vera recommends, "Participate and be brave when opportunities arise. Don't be afraid and really try everything to find out where your heart is."
And Laura advises, "Actively communicate your interests, but also be open to new things - then the trainee program will definitely be a super experience!"