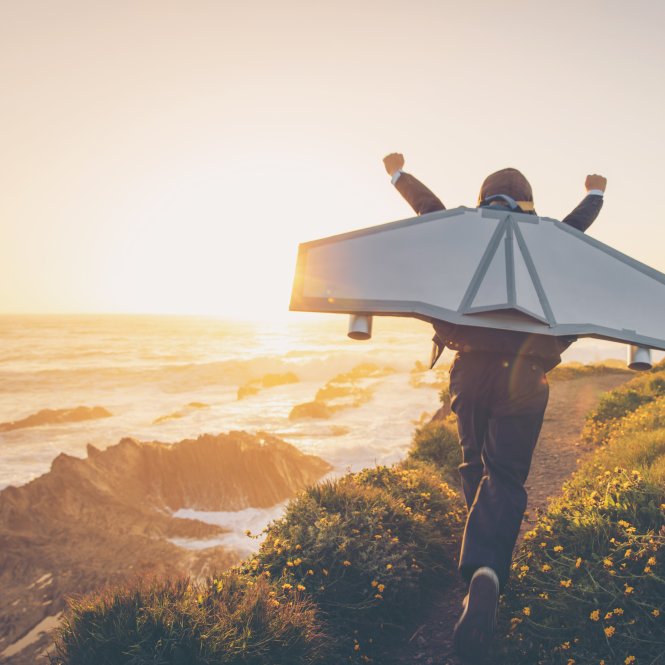 Magazine
connecting people
Business Heroes of the Beverage Industry - Part 4
4. July 2019
Business heroes - The new series about BrauBeviale exhibitors with the necessary courage to be different. Part 4: Dr. Erlfried Baatz of Schilkin GmbH and Co KG.
A business degree or a doctorate in marketing are nice at best. But you can't learn what makes a really good entrepreneur. First and foremost, you need the courage to make uncomfortable decisions. We introduce four such business heroes. Dr. Erlfried Baatz of Schilkin GmbH und Co KG in Berlin-Kaulsdorf is one of them. As a former Oetker manager, he saved the spirits company from insolvency alongside Schilkin's grandson Patrick Mier - by relying on a niche 70-year-old product, of all things: the clear peppermint liqueur "Berliner Luft".
"When Mr. Mier brought me into the company, its situation was not very good. After reunification, the company had focused on the production of private labels for Spar, Edeka and Aldi Nord. When margins fell and raw material prices exploded, Schilkin was on the verge of going out of business in 2014. We initiated so-called protective shield proceedings, insolvency under our own responsibility, a German version of Chapter 11. Meanwhile, we shrank ourselves back to health. We discontinued the private labels, reduced our turnover from 53 million to 12.5 million and had to cut back from 42 to 30 employees. In the meantime, we have 50 employees again, because what happened exceeded our expectations. It's a development I only knew from my time at Henkell when we launched Red Bull: We radically rejuvenated a very niche product, our peppermint liqueur.
With slogans like 'Let some fresh air in' or 'Brush your teeth once' we got into all the clubs.
With an unmistakable brand identity - at best the Jägermeister orange shines like our turquoise on the schnapps shelf - and six unusual varieties, the chocolate scent or 'Glitter Nights' with silver glitter. With slogans like 'Let some fresh air in' or 'Brush your teeth once' we got into all the clubs. If you party a lot, you get bad breath, which is not good for anything after the disco. A shot of Berlin air helps. In short, we saved Schilkin spirits by focusing on this one brand."
Image credits:
istockphoto / RichVintage