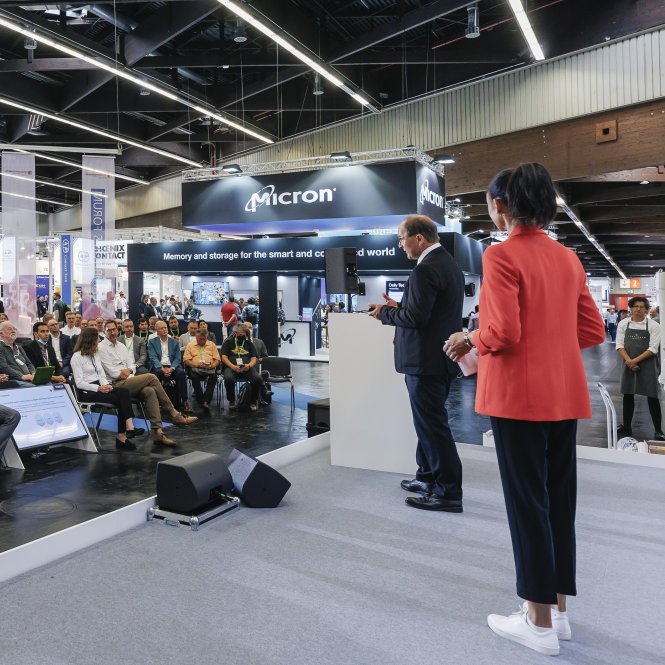 Magazine
Connecting people
Embedded Award: the most innovative in their industry
9. March 2023
Almost 100 submissions, a new record! The jury for the "embedded award 2023" had plenty to do when selecting the nominees for the award ceremony. The embedded systems industry, which meets at the leading embedded world trade fair in Nuremberg, once again proved its innovative strength.
"It's a cool industry," says Benedikt Weyerer, Executive Director of the embedded world Exhibition&Conference, which will be held at the Nuremberg Exhibition Center from March 14-16, 2023. He compares the show to a "single malt" for the embedded community, "distilling the highlights, innovations and trends of an entire industry in just three days." But what are "embedded systems" anyway?
They perform their service in most areas and devices of everyday life: in cell phones, routers and consumer electronics, in washing machines, televisions and refrigerators, in motor vehicles and aircraft. Their great strength: they are small. "Powerful computers, infinite memory and ultra-fast communication technologies abound in normal IT - but what is special about 'embedded' systems is that here the resources can be provided so cheaply, so small, so flexibly and so energy-efficiently that embedding them in the overall system becomes sensible and commercially possible," says Professor Axel Sikora. He is the jury chairman of the "embedded award" and, together with four other members, selects three nominees in each of eight categories. Three innovative start-ups and their products, representing all 24 potential winners, are presented here.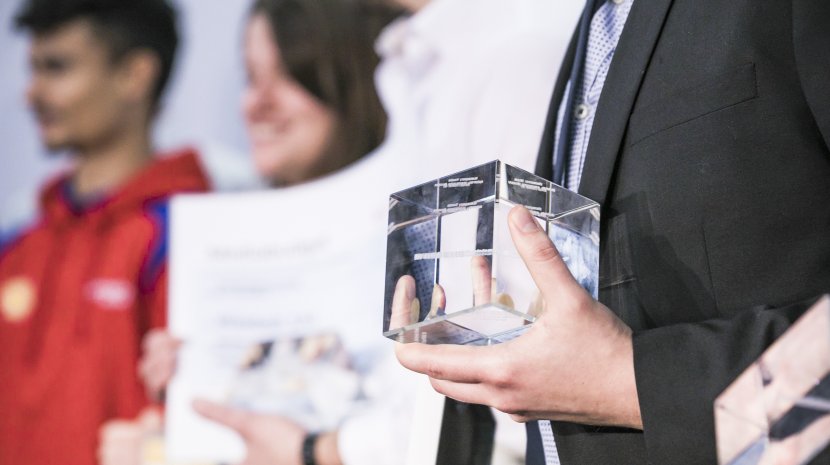 "RocqStat" reduces labor and time requirements
Adriana Gogonel is CEO of Paris-based start-up StatInf, which provides software tools and services for timing verification of real-time embedded systems in the aerospace, defense, automotive and transportation industries. Attending embedded world last year as a visitor, this time she's there as an exhibitor to meet as many interested parties and potential partners as possible: "What impressed us most about 2022 was that all the well-known names in embedded systems were there."
Making it onto the nominee list in the tools category was StatInf's "RocqStat." The use of this product reduces labor and time in the development lifecycle by accurately identifying timing sensitivities in an executed software and ensures robust timing analysis by using patented predictive statistics together with static analysis.
"Emproof Nyx" protects intellectual property and prevents attacks
Security is the theme of the start-up Emproof, founded by three doctoral students at the Ruhr University in Bochum. As "ethical hackers," they researched the vulnerabilities of embedded devices and wondered why it was so easy to break in everywhere. A grant from the German government to develop a security product then gave birth to Emproof. "Embedded world is a great mix of executives and really knowledgeable engineers, always looking for new and innovative solutions that enhance their wide range of embedded devices used in markets like automotive, industrial IoT, healthcare, avionics, and even consumer electronics," said David Rose, chief commercial officer at Emproof and already a proven exhibitor at the show.
Nominated in the software category was "Emproof Nyx," a product that at its core prevents reverse engineering to secure valuable intellectual property and protects against exploit attacks through an easy-to-implement solution that is hardware and software agnostic.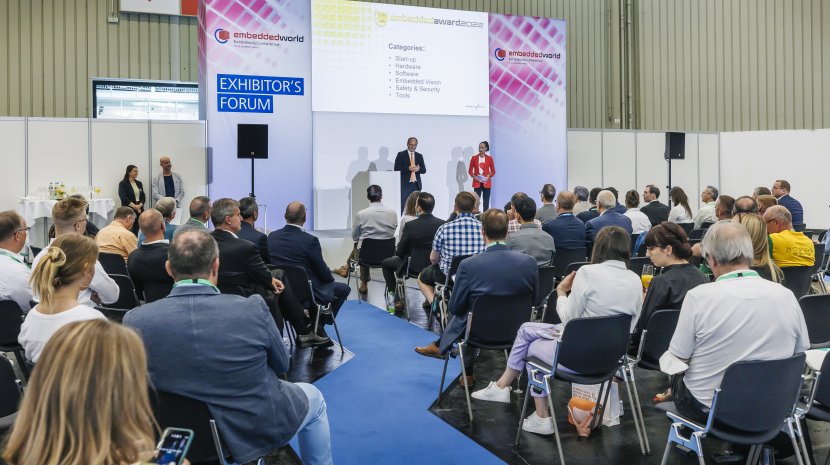 "Sim-V" minimizes software risks and increases security
The ideal place to meet existing and future partners is also embedded world for Lukas Jünger and Jan Henrik Weinstock of MachineWare, a start-up headquartered in Aachen, Germany: "It's the most important trade show where virtually all players in the embedded software and hardware industry come together." As a provider of high-speed instruction set simulators, they work on solutions that minimize the high risk of software errors and vulnerabilities that compromise a system's security.
They made the nominee list in the Start-up category with their new flagship product, "Sim-V." The tool combines high simulation performance with easy customizability for applications ranging from the smallest embedded devices to warehouse-sized supercomputers.
Which nominees will prevail and be honored with the coveted embedded award 2023 for the most innovative products in the embedded systems industry will be decided on March 14, 2023 during embedded world in Nuremberg.