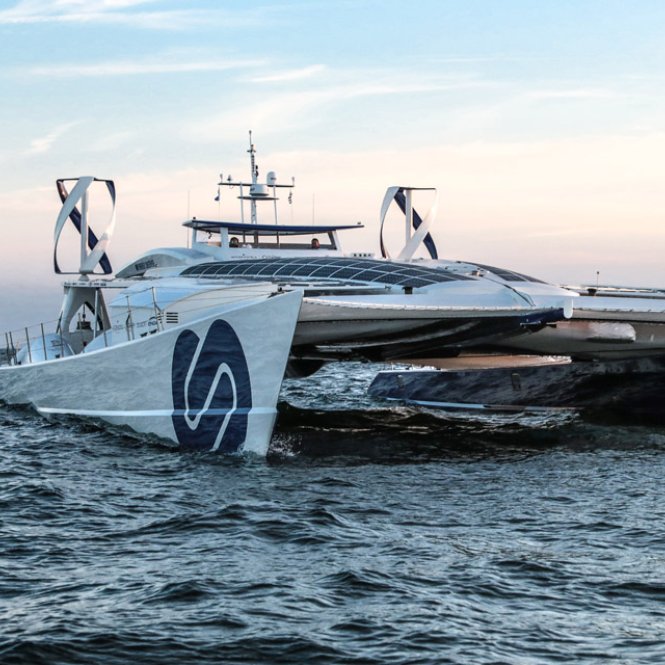 Magazine
Connecting people
The climate future belongs to hydrogen
4. June 2021
Green hydrogen was not an issue just a few years ago. Now it is on everyone's lips, is at the top of government programmes and is seen worldwide as an important factor in achieving climate targets. At the HYDROGEN DIALOGUE, national and international experts from science, industry and politics discuss the most important topics on the way to a global hydrogen economy.
Research into hydrogen has been going on for years and much of it has already been tested. Daimler will be testing the hydrogen fuel cell truck "GenH2 Truck" on public roads as early as 2021. Bosch has brought its first H2 boiler to series maturity and plans to start production for mobility applications in 2022. Siemens is at the start with projects in Dubai ("Green Hydrogen Project" for the storage and re-electrification of solar energy) and Linz (world's largest pilot plant forCO2-free production of green hydrogen for testing use cases in a steel mill), among others.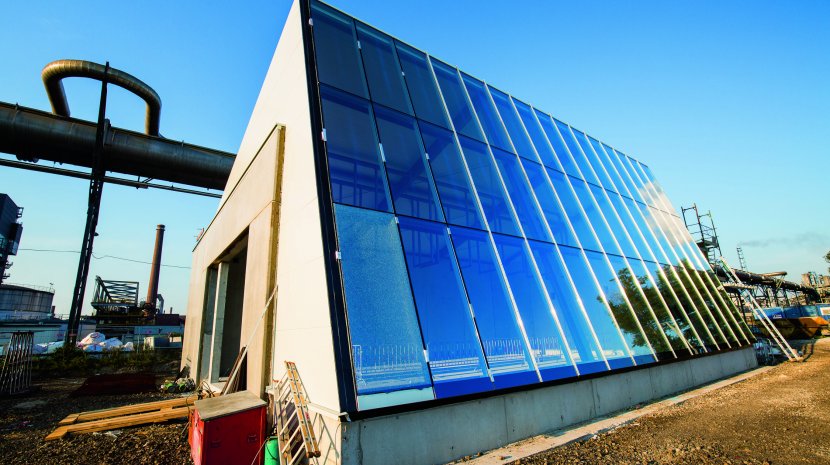 Hydrogenious LOHC Technologies, the global market leader in the bonding of hydrogen in an organic carrier liquid for transport, already operates commercial plants in the USA and Finland. Deutsche Bahn plans to run regular hydrogen railcars on the line between the northern German cities of Buxtehude and Cuxhaven from March 2022. And at the end of 2022, a six-year research voyage by the ocean-going catamaran "Energy Observer" will yield initial results. The surface of the ship is covered with 168 square meters of solar panels. It generates electricity that is needed on board for the electrolysis of seawater to produce hydrogen.
Research and industry also come together at the HYDROGEN DIALOGUE, the joint platform for the hydrogen community. The presentations and discussions cover the entire value chain: from the production and logistics to the use of hydrogen, with a view to national strategies and the international hydrogen economy. Politicians, who set the course for future developments, are also at the table at this annual event. The conceptual partner is the Center Hydrogen.Bavaria (H2.B). The list of top-class national and international speakers can be found at www.hydrogendialogue.com.
The spectrum of topics at the current HYDROGEN DIALOGUE on 22 and 23 June ranges from "How can the rapid ramp-up of the hydrogen economy succeed?" to the "Debate on the distribution of hydrogen in Germany" and "The cost gap and how to close it using various flanking instruments" to "Sustainable international value chains as opportunities for industry and energy policy". National and international best practice examples complete the offer.
The growing internationalisation of the HYDROGEN DIALOGUE will be taken into account for the first time in 2021 with an English-language conference section. In addition to the high-calibre lectures and panel discussions, participants can also use various networking tools such as jump-in discussions (discuss your own topics with others), virtual round tables (exchange with experts in a small circle), direct calls and chat function.