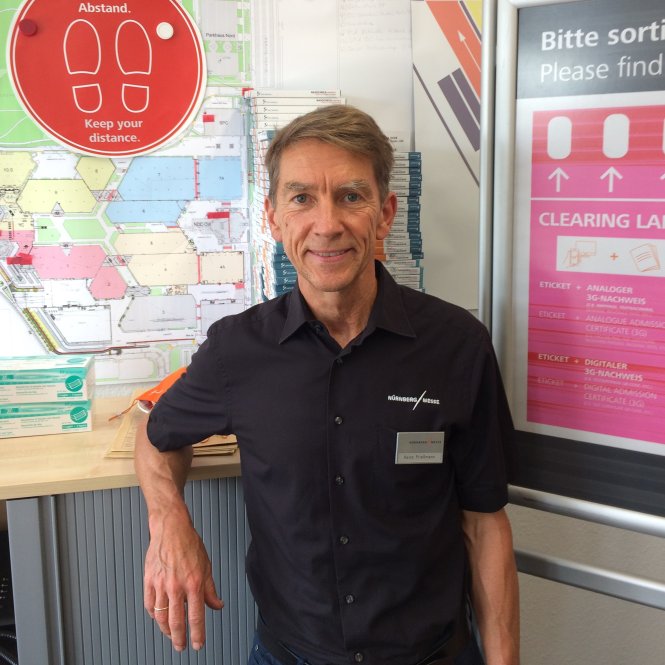 Magazine
Experiencing fairs
Safe into the trade fair restart - part 2
28. September 2021
After an enforced break of around 19 months due to the Corona pandemic, the first trade fair onsite took place in the Nuremberg Exhibition Centre in September. NürnbergMesse played a major role in the hygiene concept for the safe trade fair restart. Their security expert Heinz Prießmann explains in the second part of the interview how personal networking is possible safely.
Mr Prießmann, the requirements for trade fair operations are laid down in the hygiene concept. What aspects does this cover?
The main pillars of the hygiene concept are the guarantee of the minimum distance, a complete contact data collection of all persons at the event, the implementation of the Corona hygiene measures as well as a "3G" access concept (tested, vaccinated, recovered). Currently, the concept also includes mandatory requirements for wearing masks indoors. A separate section deals with occupational health and safety for all service providers at the trade fair event, such as stand builders, caterers or the employees of our ServicePartners.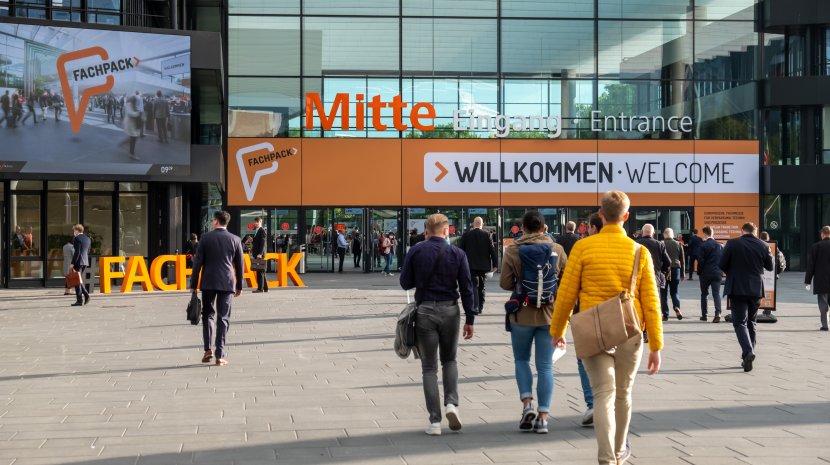 The rules are familiar from everyday life. What do visitors have to consider specifically?
It is particularly important for visitors to secure one of the 3Gs in advance - i.e. complete vaccination protection or valid proof of recovery or a current negative Corona rapid test. These can be conveniently uploaded online in the ticket portal and, for the most part, automatically linked to the admission ticket. This allows visitors and exhibitors to enter the "Fastlane" and access the event quickly and almost barrier-free. It is also important - and this applies in particular during the cold season - that visitors with corona-typical symptoms refrain from attending the trade fair. And for the protection of all trade fair participants, we ask that the AHA rules be observed (distance, hygiene, mask).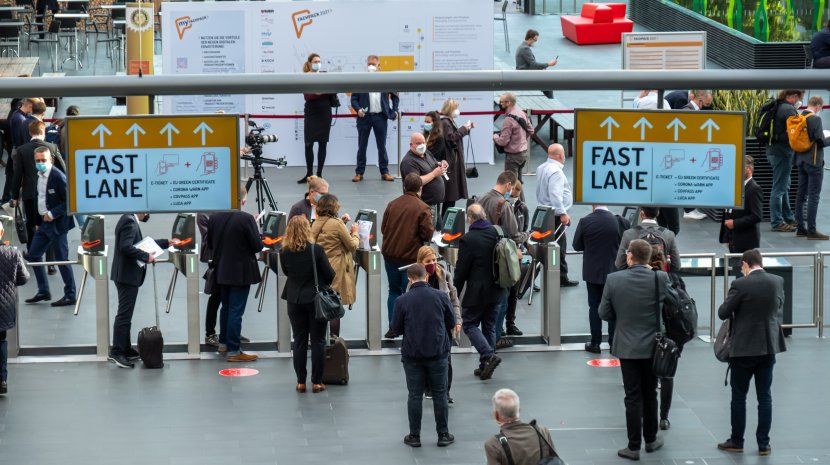 How can exhibitors receive their guests safely at the trade fair stand?
Keeping your distance is also the order of the day for exhibitors. Our stand construction professionals have developed sample stands with which Corona-safe product presentations and business initiations can be very well implemented. Exhibitors bear special responsibility for their stand personnel in terms of the statutory Corona occupational health and safety regulations. If the stand team implements these protective measures wisely, their customers will also get a good and safe feeling - and that is an important factor for a successful trade fair appearance in Corona times!
The first trade fair to be held again onsite in Nuremberg after the forced break for Corona is FACHPACK. What measures were implemented for it in the exhibition centre?
It's a whole bundle of measures that have been implemented for FACHPACK: a parking concept with sufficient space to ensure the minimum distance, decentralized quick-test stations, cashless payments, 3G access concept with Fastlane and Clearinglane, hygiene scouts on the event floor, optimally prepared medical staff and maximum fresh air exchange frequency in the halls and rooms.
Thank you very much for the interview!
The first part of the interview about the Corona pandemic experience can be found here:
Safe into the trade fair restart