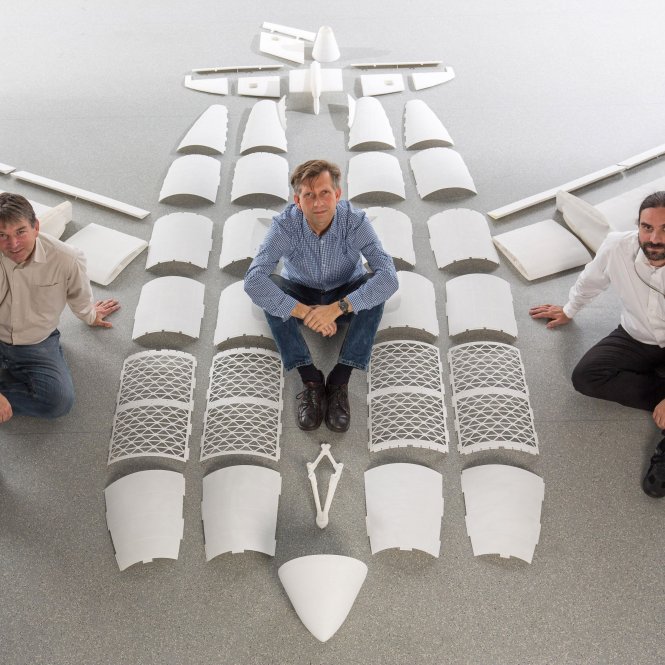 Magazine
Shaping the future
Aircraft right from the printer
29. November 2017
A visit to Airbus in Hamburg-Finkenwerder
No car, train or aeroplane could operate nowadays without metal parts made by die casting. But what about the future? What manufacturing processes will be required in years to come? The aerospace industry is seen as a driver of innovation and often trials new processes, which are then used in other industries. That's why it's always fascinating to take a look behind the scenes at one of the companies in this industry. As part of this year's trade press tour during EUROGUSS, the international trade fair for die casting, a group of around 30 people visited the Airbus location in Hamburg's Finkenwerder district. With 137,000 employees worldwide and sales of €65 billion, Airbus is Europe's largest aircraft manufacturer. In addition to various plants in Germany, it has others in France, Spain, the UK, China and USA.
Large-scale aircraft construction began in Hamburg in the 1960s. Now, 50 years later, it employs more than 12,000 people there. The factory functions like a small town. Located on a peninsula, Finkenwerder has its own jetty, regularly serviced by a liner ferry, which is used by thousands of employees every day. But there is also a separate runway from which fully assembled aircraft in the A320 family, Beluga transport planes equipped with pre-assembled aircraft parts, and fully equipped aircraft in the A380 family can take off and land.
Aircraft in the Airbus 320 family go through the final assembly process in Finkenwerder. Components from various factories are flown to Hamburg and assembled on-site within one month. The turnaround time for the production of an A320 from the first part manufactured to delivery of the aircraft is approximately one year. The A320 is the most popular and best selling passenger aircraft, the Airbus Group's "best-seller", with a unit price of about €100 million. A model in the A320 family leaves the Hamburg plant every day.
In addition to final assembly of the A320, Finkenwerder also plays a major role in building the machinery used in the A380, the world's largest commercial aircraft, which has two passenger decks. This is where the structure is assembled, along with the equipment for the front and rear segments of the fuselage. These fully equipped components are then transported to Toulouse by a special ship for final assembly. The A380 aircraft that are fully assembled there then fly to Hamburg for the cabin fittings and painting. They then go through ground and flight tests in preparation for delivery to customers in Hamburg or Toulouse. A380s are completed at the rate of one a month.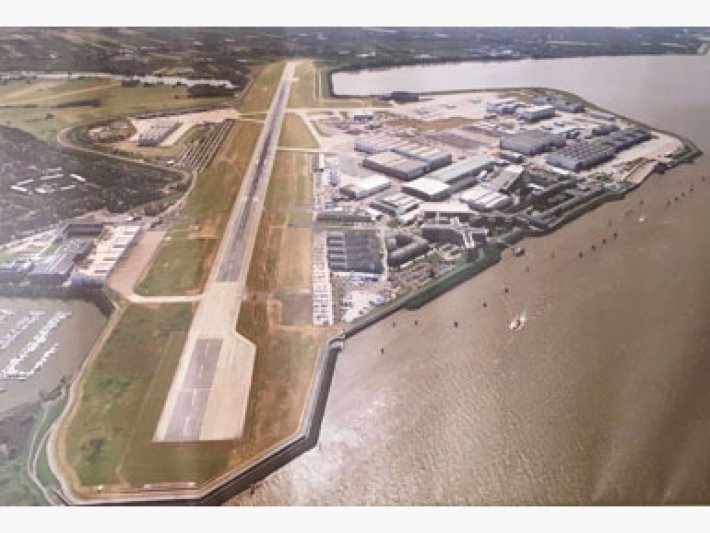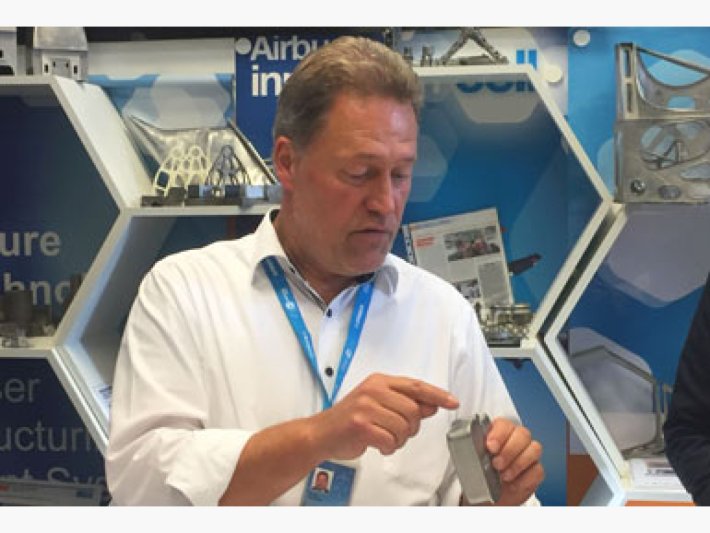 Demand for aircraft continues to grow. But at the same time, the call for climate protection is growing louder. To remain successful in the future, aircraft manufacturers will have to combine increased worldwide passenger volumes with a sustainable strategy, i.e. less fuel, and lower CO2 emissions. To save weight and simplify production, which can reduce costs, Airbus aircraft also incorporate die-cast components such as seat and armrest components and mounts. Die-casting technology also gives designers a great deal of freedom with component design. Experts like Peter Sander are already working on new lightweight construction solutions in the Airbus development department. Sander holds a degree in engineering and is a senior researcher at Airbus, where he is investigating the potential applications of future technologies in aircraft construction. He is intensively involved in bionics, i.e. the transfer of natural phenomena to technology, and also with 3D printing as a new manufacturing process. His basic philosophy is "learn from nature and print the future".
3D printing, also known as additive manufacturing, makes it possible to produce more stable and lighter components than conventional processes allow. In turn, reducing weight leads to fuel savings and thus to lower CO2 emissions. Additional advantages are cost and time savings, at least for small unit quantities. In 2015, Sander reached the final round for the Deutscher Zukunftspreis, the German President's Award for Innovation, with his project "3D printing in civil aircraft construction". Last year he introduced the small unmanned aerial vehicle (UAV) "Thor", short for "Test of High-tech Objectives in Reality". The plane measures just 4×4 metres and consists of about 50 components. What's unusual is that 95 percent of the components come out of the printer. It will be some time before passenger aircraft are fully printed.
But even so, 3D printing is already proving interesting for die casting foundries. Additive manufacturing processes allow them to expand their range of products and services, open up further business areas and develop new business models.
At EUROGUSS, from 16 to 18 January 2018, exhibitors will be presenting products for rapid prototyping and rapid tooling. For further information, see euroguss.de/en/ausstellerprodukte (search terms: rapid prototyping, rapid tooling).