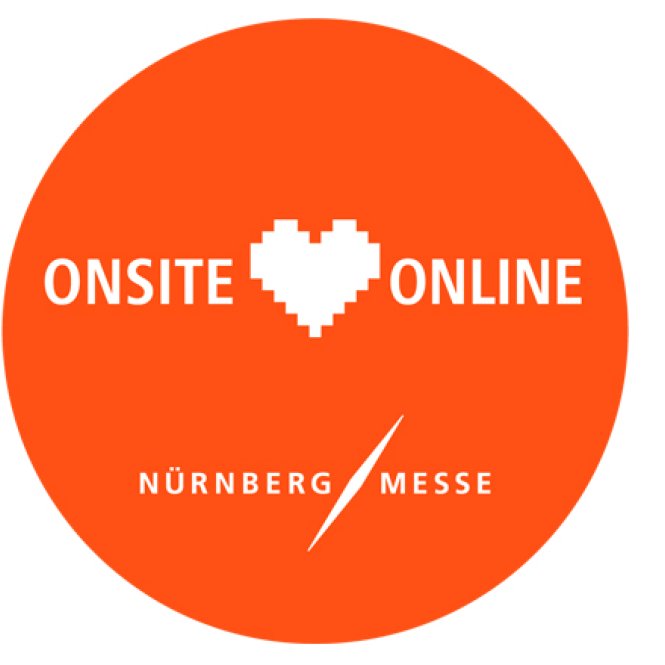 Magazine
Shaping the future
Onsite + Online: New digital events and platforms at a glance
9. June 2022
The digital transformation is in full swing at NürnbergMesse. With more and more digital and hybrid formats, it offers many added values for exhibitors and visitors as well as for new potential customers. We provide a compact overview of the functions and benefits of the digital offerings and formats.
The event platform of NürnbergMesse partner "talque" turns live events into hybrid events: At expert discussions, after-work talks or webinars, participants can get involved onsite or online and interact digitally with other participants.
On the digital "365-day communities" such as "it-sa 365" or "myBeviale", the respective industries also meet outside the trade fair runtime. Highlights remain the respective trade fairs on site in Nuremberg - such as it-sa or BrauBeviale. But via the digital communities, the industries remain in exchange throughout the year. This makes the local event the onsite highlight of the digital community year.
Online and hybrid events have become established at NürnbergMesse. The advantage: flexibility for exhibitors and visitors even with travel restrictions, facilitated participation of internationally sought-after industry protagonists and speakers, and an even wider range in the range of events offered by organizers.
Onsite: Digital has long since made inroads into face-to-face events: Trade show and congress websites for digital preparation and follow-up; digital product and company profiles for better visibility of companies or their findability before events; digital products such as "lead tracking" or "remote trade show booth" and "myLocation" as an on-site information and navigation system on the trade show grounds with individual advertising options.
Online: In the Corona year 2020 still standard as a substitute for fancy trade fairs and congresses, the pure online event is found in newly developed formats such as IT Security Talks, After Work Talks, Sneak Preview & Insights, press conferences including simultaneous translation or webinars as a fixed component of NürnbergMesse's digital offering.
Hybrid: A mix of online and onsite with many possibilities. The onsite event grows to include digital participants and exhibitors. Via the digital event platform, everyone - whether digital or onsite - can interact with each other. For example, participants can experience lectures digitally at the onsite event and exhibitors can exchange ideas with digital visitors onsite. Via the respective app, participants can network and exchange information onsite or digitally and use mobile features onsite, such as the hall plan.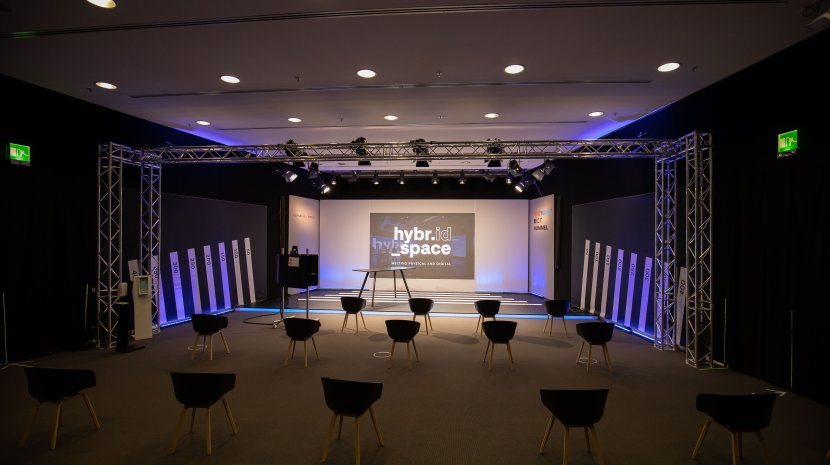 Forming and consolidating a community, exchanging ideas with experts, generating or tracking leads, increasing one's own visibility and that of one's products, getting messages across to the target group or finding one's way easily at an event - the various digital and hybrid offerings of NürnbergMesse have the following in common: they serve a demand and they have an immediate benefit for the customer - onsite, online and hybrid.
Onsite:
Using myLocation, visitors with advertising messages are guided through the halls directly to the advertisers' stands.
LeadSuccess makes it easy to digitally record visitors as they enter the stand, so that they can be reliably followed up without much effort.
The remote booth makes it possible to exhibit on site without the exhibitors having to physically participate. This is because products are presented on site by booth staff, and company experts can connect digitally and make contact with visitors.
Online and hybrid:
The new standard for onsite events now includes digital company and product profiles, with direct contact options to employees of the exhibiting company. Depending on the industry, there are additional digital products for companies that offer added value before, during, after or even independently of the event: Actions, product presentations, case studies, digital marketing services, and much more.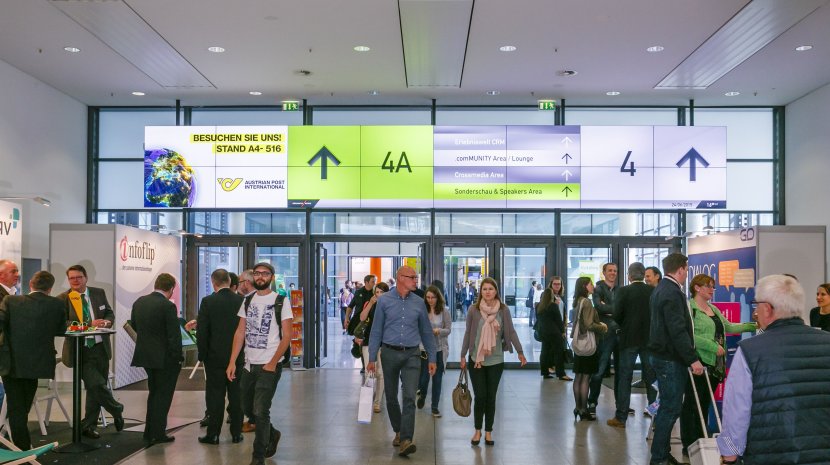 They are the icing on the cake of digital communication, special functions that make it easier for users to interact in a targeted manner. Different digital presences offer different features to meet the industry-specific needs of users.
These include live chat, the matchmaking tool for establishing valuable contacts, the option of making appointments on site or online, user profiles with individual details, an event map, the digital trade fair companion or self-service for maintaining company and product data for customers.
The digital transformation is having an internal and external impact at NürnbergMesse. New processes, structures, tools and systems are creating new tasks at the trade fair company. Through a job offensive, NürnbergMesse is giving people with digital affinity the opportunity to drive this transformation forward and create new digital added value for the exhibition company's customers.