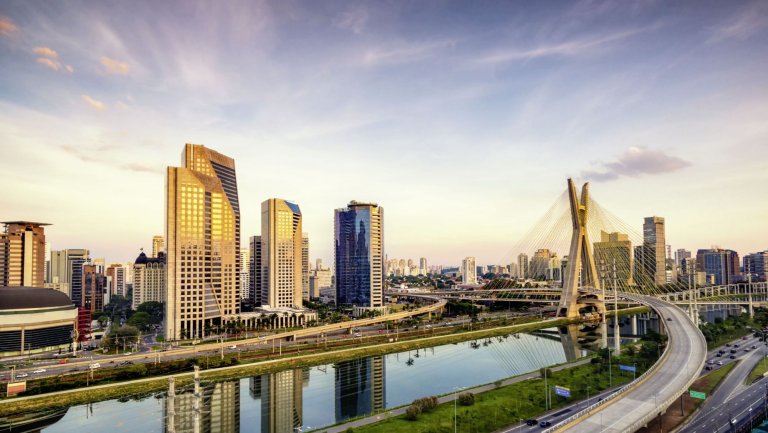 The trade fairs and conferences held by NürnbergMesse Brasil in the business metropolis of São Paulo reflect the Brazilian economy's major growth industries. The NürnbergMesse Group's international customers can find excellent openings here for entering South America's large markets. The company's portfolio includes 15 events in pharmaceuticals and cosmetics, laboratory technology and biotechnology, glass technology, and pet and veterinary supplies, Blockchain technology, paints and varnishes, interior decoration and design, retailas well as fairs and conferences focused on sustainability and mobility.
In addition, NürnbergMesse Brasil offers its customers brokerage services to trade fair services as well as solutions in the areas of marketing and communication beyond trade fairs and conferences.
This wholly-owned subsidiary of the NürnbergMesse Group also offers digital event formats for clients through its own subsidiary, Hiria a NürnbergMesse Brasil Business. This is one of the Brazilian market's most important organisers of conventions and conferences.
ABRAFATI International Coating Suppliers Exhibition
Location: São Paulo, Brazil
International Fair of Technology for Laboratories, Analysis, Biotechnology and Quality Control
Location: São Paulo, Brazil
International Fair of Mattresses, Products and Accessories for the Sleep Industry
Location: São Paulo, Brazil
International Trade Fair of Organic Products and Agroecology
Location: São Paulo, Brazil
Trade Fair for the Brazilian Shoe and Footwear Industry
Location: São Paulo, Brazil
Conference for the Blockchain and Cryptoassets Industry
Location: São Paulo, Brazil
Location: São Paulo, Brazil
Brazilian exhibition of coverings, sanitary ware, faucets and finishing materials
Location: São Paulo, Brazil
International Exhibition of Technology for the Cosmetics Industry
Location: São Paulo, Brazil
International Exhibition of Technology for the Pharmaceutical Industry
Location: São Paulo, Brazil
Location: São Paulo, Brasilien
International Exhibition of Design, Technology for the Glass Industry
Location: São Paulo, Brazil
Latin's America Main Fair for the Architecture, Interior Design and Construction Sector
Location: São Paulo, Brasilien
Location: São Paulo, Brasilien
International Trade Show for the Pet Industry and Veterinarians in Latin America
Location: São Paulo, Brazil
Rua Doutor Rubens Gomes, 691
Offices 73-77
Condominium 17007 Nações
04730-903 Santo Amaro – São Paulo – SP
Brazil
Image credits:
Header: iStock / wsfurlan