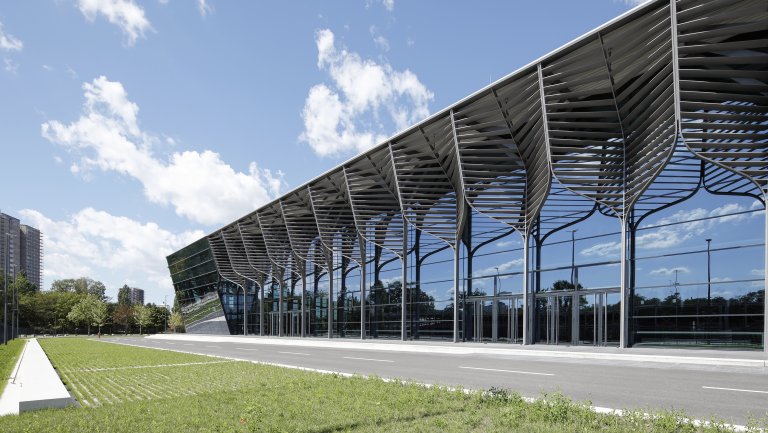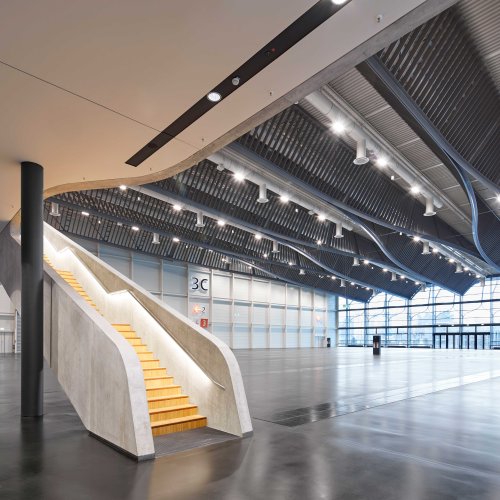 Since 2015, we at NürnbergMesse have been successfully pursuing the goal of reducing the energy consumption of the company and the events in the exhibition centre with our "energy offensive". As a result of the Russian war of aggression and in line with our own sustainability goals, we are expanding this commitment. You can find out here which specific energy-saving measures we will use to save 20 per cent of our energy consumption.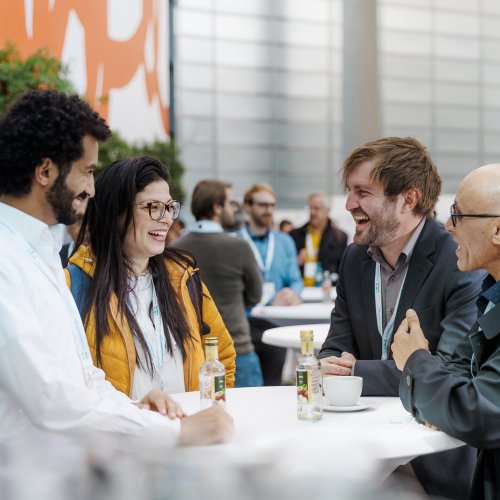 Customer centricity and enthusiasm are among the most important cornerstones of our sustainability strategy. Dealing fairly with our customers in a spirit of partnership is a key success factor for us.
That's why we continuously put our offers to the test and develop new services in line with the needs of our customers. For our trade fair concepts, we work on an equal footing with the important associations of the respective sectors. This ensures that our trade fairs and congresses reflect the relevant industry trends and that trade visitors meet the right exhibitors.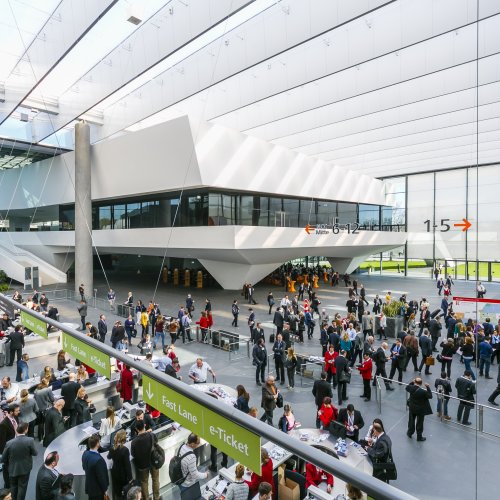 We see great potential for climate and environmental protection in the organisation of events. That is why we are continuously expanding the sustainable implementation of trade fairs and events.
Measures already implemented here include the 100 per cent switch to green electricity and LED lighting at the exhibition centre as well as the reduction of waste water and waste. We conserve resources in particular in stand construction, by reducing the use of carpets at our events and by using an innovative navigation and information system instead of conventional signage.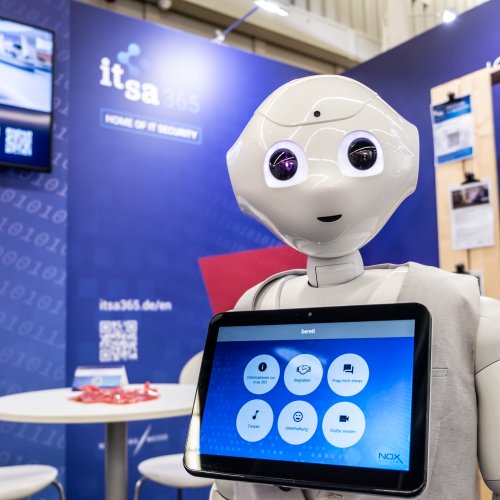 With the onset of the Corona pandemic, digital formats have increasingly found their way into the trade fair industry. We are convinced that personal exchange and direct physical experience will continue to be at the heart of trade fair events in the future - and that digital formats will additionally enrich them.
That is why we have set ourselves the goal of successively increasing the number of events with additional digital offerings by 2025. This also includes the possibility for exhibitors and visitors to present or experience products and services in a virtual space. In this way, people, especially from developing and emerging countries, should be enabled to participate in events for which participation is often difficult for cost and logistical reasons.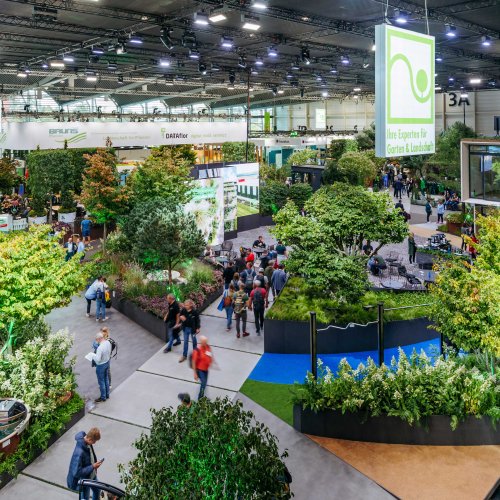 Trade fairs are platforms for industry exchange for participants from all over the world. Many of our trade fair formats give the topic of sustainability an important stage. Trade fairs are the places where innovations for climate protection are presented compactly for an entire industry. This makes them part of the solution on the way to a climate-neutral economy.
Our international trade fairs and congresses promote broad-based and sustainable industrialisation (SDG 9) worldwide and support innovations in their sectors. As an example, the world's leading trade fair for organic food, BIOFACH, contributes to spreading methods of organic food production worldwide. "Environmentally friendly packaging" is regularly the focus of FACHPACK. And the EVTec congress in Shanghai is all about emission-free electric mobility.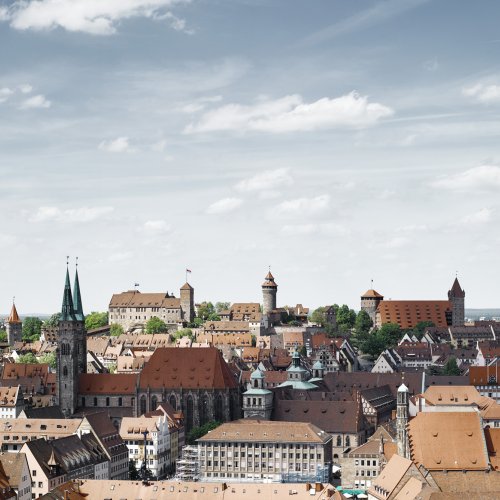 NürnbergMesse is an important economic driver in the Nuremberg Metropolitan Region and makes a positive contribution to the socio-economic development of its region.
The extensive macroeconomic effects that trade fairs and congresses bring about make our company an important economic driver for the Nuremberg Metropolitan Region, for Bavaria and for Germany.
This is also confirmed by a study by the ifo Institute: according to this study, our events generate purchasing power effects of 1.65 billion euros per year throughout Germany, around 15,000 jobs and tax revenue of over 300 million euros (Nuremberg, 2015). NürnbergMesse thus contributes to "lasting, broad-based and sustainable economic growth" (SDG 8).
Further information on the results of the ifo study can be found here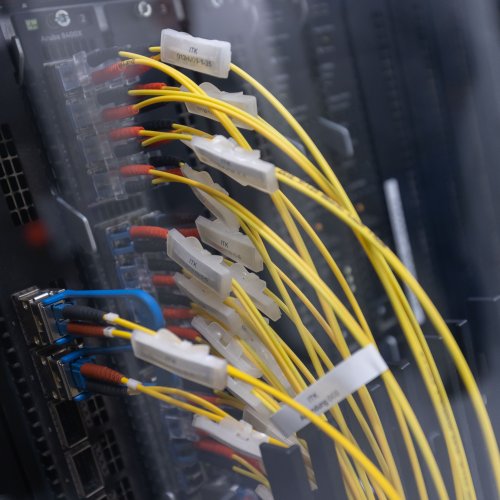 Progressive digitalisation in all areas of the company makes data protection and IT security an important component of corporate responsibility.
We fulfil this corporate digital responsibility by establishing an appropriate and legally compliant level of data protection in accordance with the EU Data Protection Regulation, which is continuously reviewed and expanded. An important part of this is the regular training of employees to ensure that the requirements are applied accordingly in the affected areas of the company.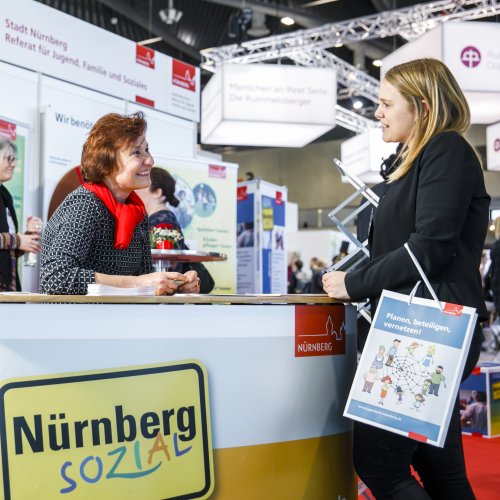 In the spirit of "Corporate Social Responsibility", NürnbergMesse supports the voluntary activities of its employees.
In recognition, the commitment is encouraged with one day of special leave per year. In addition to projects in cooperation with the Langwasser civic association, regular voluntary work by employees is also rewarded, which they already do or will do in their free time in social, charitable or religious associations or organisations.
Image credits:
Bildcredit: NürnbergMesse / Heiko Stahl