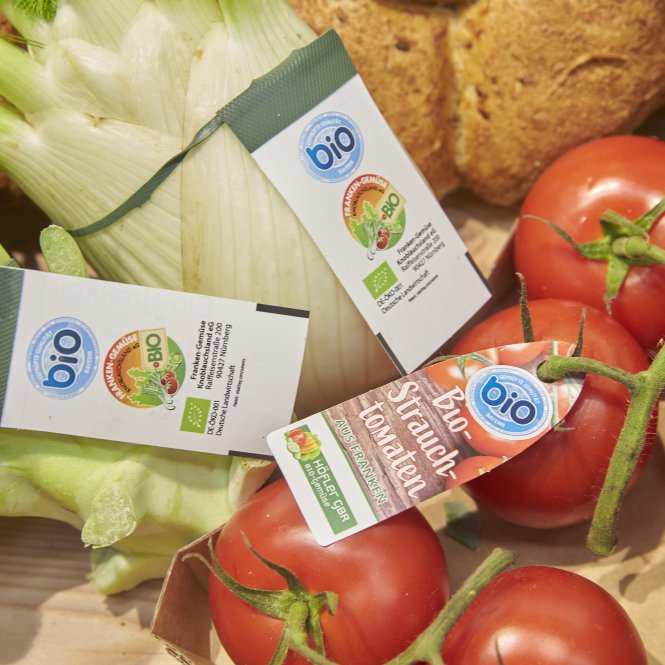 Magazine
Connecting people
Climate and biodiversity: "Organic is the solution".
21. October 2022
"We only have a short time left on the major crises of climate and biodiversity - and this is where organic is the solution," says Tina Andres, CEO of the German Federation of the Organic Food Industry (BÖWL). The German organic umbrella organization represents the interests of the organic food industry and celebrates its 20th anniversary in 2022.
There is good news. The industry indicators for organic in Germany show dynamic further development in cultivation, processing and trade, both qualitatively and quantitatively. Organic bestsellers in 2021 were meat, plant-based drinks and butter. Eggs increased by 7 percent and already accounted for 17 percent of all egg purchases. Last year, German farms converted to organic farming in an area almost as large as the capital Berlin, and organic food and beverages worth 15.87 billion euros ended up in Germans' shopping baskets.
But even more important to Tina Andres is the trend that is clearly emerging: "Customers support and welcome the transformation toward organic, animal welfare, short delivery routes and regionality." Now it's up to the politicians, specifically the Ministry of Agriculture.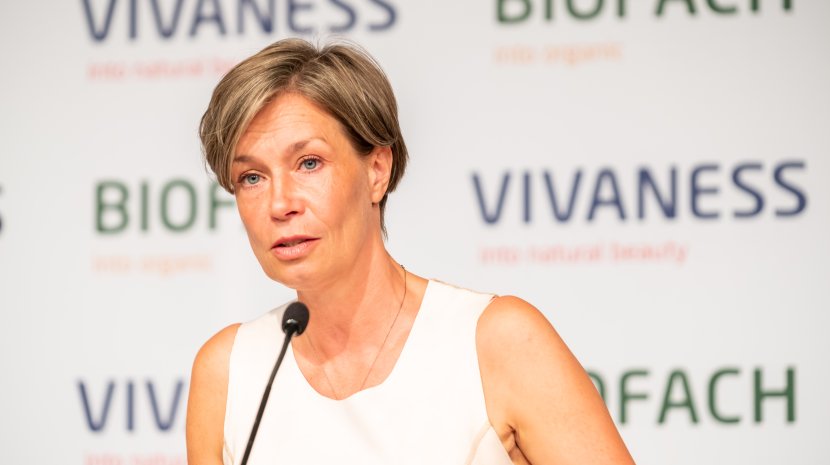 As far as agricultural policy is concerned, the news is less encouraging. The plans, which are to take effect from 2023, disadvantage organic farms and those who want to convert to organic. "Cem Özdemir must change that if he is serious about conversion," demands Tina Andres. And she backs up the urgency with figures: "90 billion euros in environmental damage the status quo of agriculture costs us year after year, which harms the common good and is at the expense of future generations."
At the same time, he said, the situation is already challenging for the industry due to the impact of the Ukraine war: increased energy costs, shortages of raw materials for glass and other sustainable packaging materials, rising labor costs as a result of reduced availability of skilled workers. "No comparison, however, with the broken supply chains of organic farms in Ukraine," says Tina Andres. "Especially there, the industry did an enormous amount of organic development work, including initiators and actors from Germany. That's why we were able to help so quickly and effectively after the war began."
In Germany, too, rapid and effective action is needed for the transformation. "Continuing as before will drive agriculture and our food to the wall," says Tina Andres. That is why it is important to speak with one voice to politicians and society. "Organic farmers and organic food entrepreneurs are experts in this transformation. We stand for this expertise as a movement and bring it into the political debates as an association, vis-à-vis the members of the German Bundestag, the relevant ministries and just as much in alliances with environmental and animal protection organizations."
She is encouraged by the fact that there is a fundamental willingness to change among farmers. Also with regard to the goal of 30 percent organic by 2030, which is laid down in the coalition agreement: "It is ambitious, but achievable. In arithmetical terms, it means that we have to convert twelve percent more land to organic every year - that's been achieved time and again."
Now, he said, it is necessary to invest in consumer conversion. Currently, the information campaign "Bio kann jeder" (organic can be done by everyone) is running to strengthen organic in out-of-home catering. This is also urgently needed, as the current share is less than two percent. Tina Andres: "We expect the federal government to use at least 50 percent organic raw materials in its canteens." Also ambitious, but also feasible.
"Organic farmers and organic food entrepreneurs are the experts in transforming agriculture."