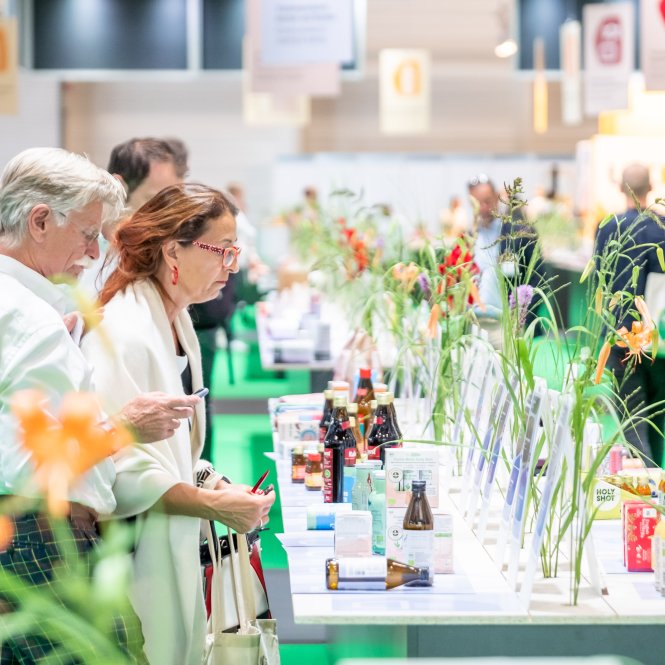 Magazine
Connecting people
"Organic now more than ever!"
19. September 2022
Economic pressure on organic companies and uncertainty among buyers -
Dr Alexander Beck, executive director of the Association of Organic Food Producers (AöL), goes on the offensive in view of current challenges in the industry on the occasion of the association's 30th anniversary: "Now more than ever organic!"
Dr Alexander Beck speaks for nearly 130 companies in German-speaking countries, ranging from small and medium-sized enterprises to big players in the organic sector, which generate sales of over four billion euros from organic food. In 1992, a small circle of Bavarian organic pioneers had founded the working group with a clear political mission: to make the vision of reconciling economy and ecology a reality.
"The AöL has done a lot for the ecological renewal of the food industry with the necessary entrepreneurial innovation," says Alexander Beck, "What moved the pioneers 30 years ago is today's political agenda within the framework of the Farm to Fork strategy - you can't achieve more than that."
No concept, not even that of organic, can be perfect, "but organic provides central building blocks for a sustainable food system." Beck trusts that the organic impulse will prevail: "Because we have solution competencies for important questions of our time and methods that have already been tried and tested."
The organic concept provides key building blocks for a sustainable food system.
Sales growth of 10 to 20 % over decades and the development towards a broad range of organic products prove that this approach also appeals to the end consumer. The fact that war and fear of inflation are now causing sales to fall in some market segments, and that organic companies are at the same time having to deal with rising costs for energy, packaging and raw materials, does nothing to change Alexander Beck's credo: "Now more than ever organic, because in the future we will be faced with the choice of being able to feed ourselves much more ecologically or not at all."
Germany's 30 percent organic target by 2030 is definitely feasible, Beck believes, "if we manage to get people excited about organic as a holistic idea and win them over to modern eating styles - plant-based, organic, high-quality." The expertise of AöL organic farms is in demand from the political side, he says, and board member Beck is convinced: "Our members are beacon companies for the transformation toward an increasingly grandchild-friendly food system."
Franz Ehrnsperger, a founding member of the AöL, is also convinced of this, and he sums it up: "Organic food producers are different, they have special values and a holistic view of the processes inside and outside their companies."