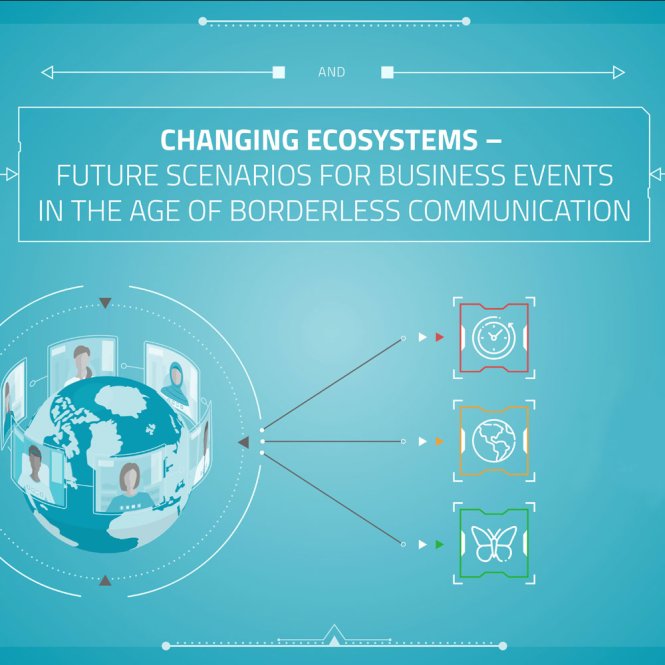 Magazine
Shaping the future
Visions for the congresses of the future
2. February 2022
What will the conferences and meetings of the future look like? The time after Corona presents itself as a challenge for the event industry. In the "Future Meeting Space" innovation project, experts have developed three exciting scenarios.
The "Future Meeting Space" is an innovation project of the GCB German Convention Bureau e.V. together with the Fraunhofer Institute for Industrial Engineering IAO. Since 2015, it has been developing visions for how people will meet in the future. In 2021, it was dedicated to the changing ecosystem of events.
NürnbergMesse participated as an active research partner together with CTZ Congress- und Tourismuszentrale Nürnberg as part of the NürnbergConvention cooperation. "It makes sense to proactively address observed trends at an early stage and examine the extent to which this has implications for venues, organizers and concepts," says Dr Julia Hauser, executive officer in the guest events and conventions division. And Kristina Kastelan, who is responsible for NürnbergConvention and congress marketing at CTZ, adds, "Cross-industry best practice examples and access to locations and experts from different sectors gave us valuable food for thought for the future direction of the destination."
The benefits of the "Future Meeting Space" are obvious; the study's latest research outlines three key future scenarios that organizers will face.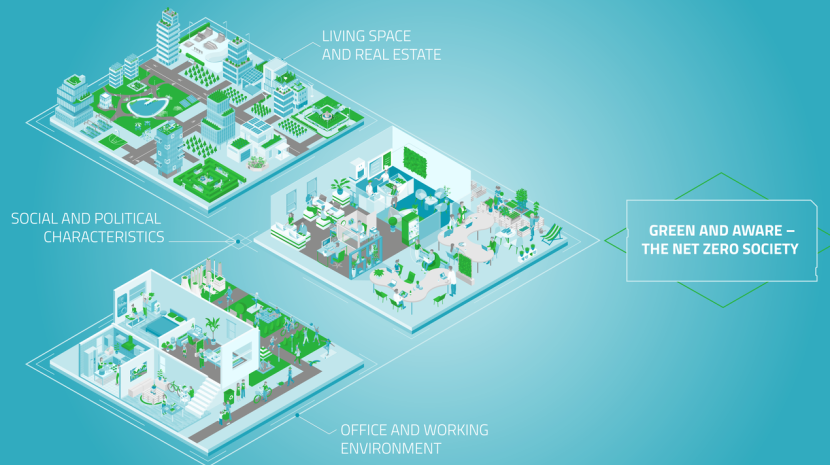 "Green and aware" was the favorite among the three scenarios among the interactive participants at the project's digital closing event. Sustainability as the leitmotif of the actions of a "net zero society" that thinks green and aware. In this scenario, events are designed to be resource-conserving and health-conscious, spaces are used efficiently with new concepts and technologies, and outdoor spaces are conquered. Everything is conceivable, from catering with regional and seasonal products to "urban farming" as a new use of parts of a hall. New skills are needed: a sustainability manager, for example. Feeling good and having a clear conscience - two unbeatable arguments for event visitors.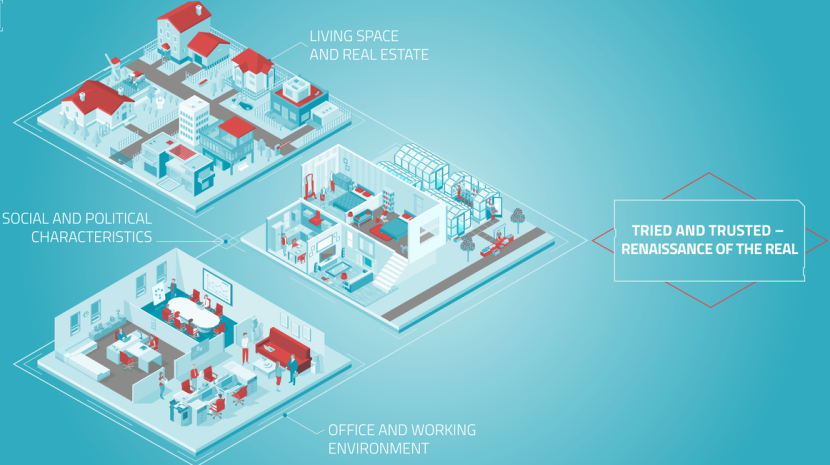 "Tried and trusted" - trust in the tried and tested is experiencing a renaissance. Classic formats with high information value take place in all-round buildings, networking with digital tools is a matter of course, and the need for security is supported by monitoring and regulating the flow of visitors. In this model, the physical attendee is the focus of the event. This creates an atmosphere of club mentality and exclusivity and gives the visitor the feeling of a unique experience.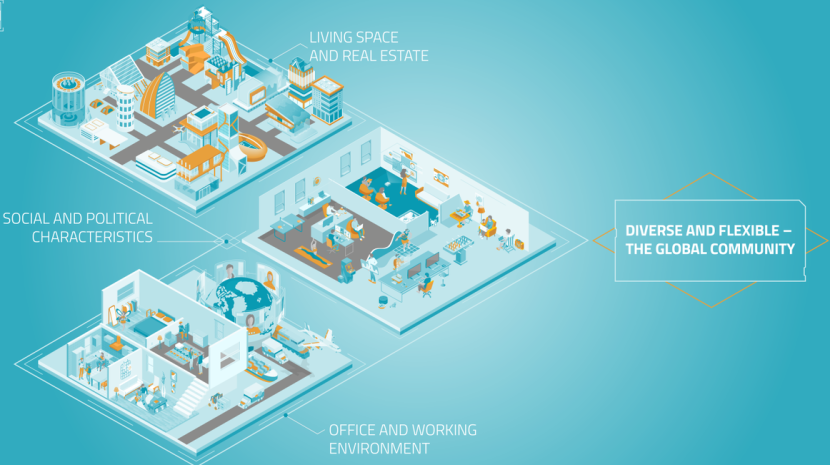 "Diverse and flexible" is the antithesis of "trusted and trusted". Here, the event landscape is becoming more diverse: There are physical and virtual speakers from all over the world, hybrid mixed models are booming, and the global community is growing together. Events are becoming a playground for people with a high level of digital competence who have a feel for what makes different cultures tick. As far as locations are concerned, smaller venues in an urban context are also possible, right down to a café or restaurant that is used temporarily as an event space. What makes events attractive to visitors is the authenticity of the location and the unique experience.
The results of the study and the experience gained from the pandemic are leading to a learning process for event organizers. "It is necessary to find the right balance between flexibility and adaptability to changing circumstances as well as strengthening our own core competencies," Hauser sums up. "Therefore, it is important to be in close exchange with our customers, to design platforms for their requirements and thus to set the right course for a successful future."
For Kristina Kastelan, three lessons emerge: "First, it is necessary to deal with all scenarios in order to be able to act in an innovative and future-oriented manner. At best, each destination prepares for the scenario that best fits its own profile and core competencies. Second, it needs correspondingly authentic (event) locations. Ideally, events should be more closely linked to the city. Third, alliances are important, meaning new interdisciplinary and cross-organizational institutions and working groups need to be established to develop solutions holistically as a destination."
NürnbergMesse and CTZ will also participate in the next research phase in 2022: "Redefining Event Attendance," which will focus on defining event attendance. Special focus will be on motives and travel patterns of congress attendees in the hybrid world of online and live events.