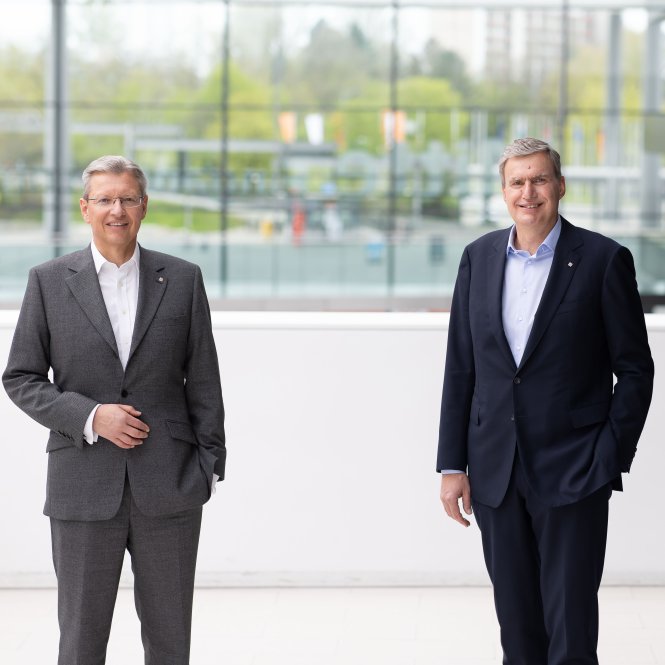 Magazine
Shaping the future
Making trade fairs more sustainable
14. November 2022
NürnbergMesse has been committed to sustainability and social responsibility for over ten years. Last year, the exhibition company developed a new sustainability strategy and presents it in its first sustainability report. NürnbergMesse was also included in the German Sustainability Code (DNK) and in "rightandfair". In the interview, the CEOs of NürnbergMesse talk about the importance of sustainability for the exhibition industry.
How important is sustainability for the trade show industry?
Peter Ottmann: It is very important, because our products, our trade fairs and congresses, and increasingly also our digital platforms, are key innovation drivers for sustainability in the respective industries they represent. In addition, as a company we are guided by the SDGs (Sustainable Development Goals) of the United Nations and also act accordingly.
Where does NürnbergMesse stand on the subject of sustainability?
Prof. Dr Roland Fleck: NürnbergMesse is not starting from scratch on the subject of sustainability. In fact, we have already achieved some goals: For example, we launched our "energy offensive" to save electricity and heating energy almost ten years ago. In the meantime, we are already saving around 350,000 kilowatt hours of electricity per year.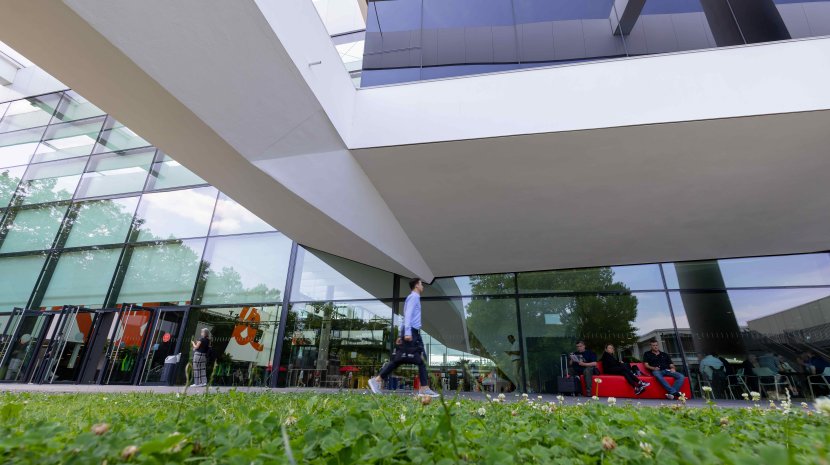 What are the challenges?
Ottmann: Successful trade shows are the result of many people working together - both nationally and internationally. This makes it all the more important for us to sensitize partners, customers and employees to the issue of sustainability. Of course, operating a trade show site and getting there are challenges. But the following still applies: There is no other way to bring suppliers and customers together so efficiently in person.
Where does sustainability feature in the Exhibition Center Nuremberg?
Fleck: Especially on the subject of sustainable building! Our beacons are of course our two halls 3A and 3C, designed by Zaha Hadid Architects. In their development and construction, we attached enormous importance to sustainability and accessibility. For this, we received the highest seal of the German Sustainable Building Council (DGNB) - platinum! And soon our commitment to sustainability will also be evident on our hall roofs, which we will equip with photovoltaics for our own renewable power plant infrastructure from 2023.
Where do you see potential?
Ottmann: Last year, we bundled our many initiatives into a sustainability strategy for the first time and identified further potential. This can be read in the first Annual and Sustainability Report of NürnbergMesse. Many of our trade fairs worldwide are platforms for sustainable technologies. We want to expand this further. Operationally, we have of course also set ourselves goals: We want to save even more energy and water and reduce waste. Central is the climate-neutral energy supply of the company by 2028.
How do customers benefit from this?
Fleck: Our customers will find sustainable offers all around their participation in the exhibition - from reusable exhibition stand concepts and 100% green electricity on our site to food from regional cultivation in catering. Of particular interest to organizers: Since August, NürnbergMesse has also been listed under fairpflichtet.de ("rightandfair"), the sustainability code for the event industry. And the German Sustainability Code also recognizes our commitment. Here too, as one of two listed exhibition companies, we have a pioneering role within our industry. We are pleased that the sustainability initiatives we have already launched are being recognized. This is a strong signal to our customers that when they work with us, they are also acting responsibly with an eye to the future!