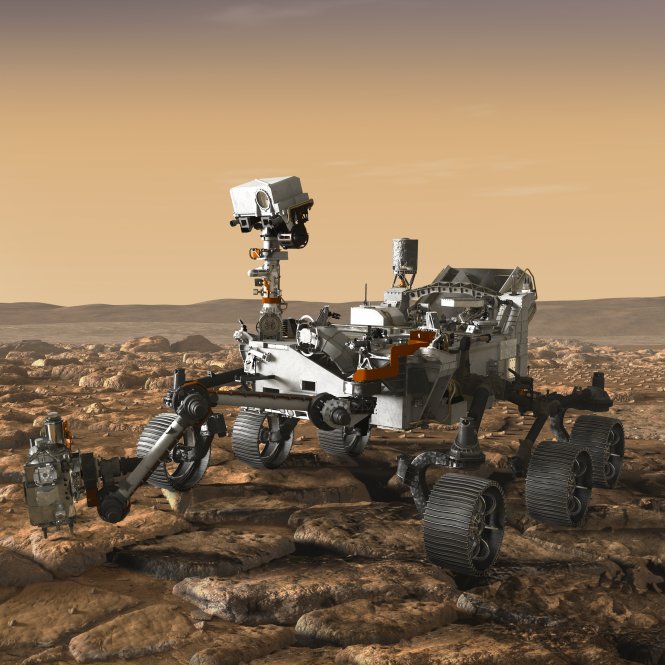 Magazine
Shaping the future
Ticket to Mars
11. September 2019
In July 2020, a NASA rocket will be launched to Mars. On board: a rover that is to explore the red planet with several embedded systems - and an employee of NürnbergMesse.
"Benedikt Weyerer" embarks on an extraordinary journey in just over 300 days: After starting in Florida, it takes him a good 16 months to reach his destination, the Jezero Crater. This is not on Tenerife or Bali. "Benedikt Weyerer" flies to Mars.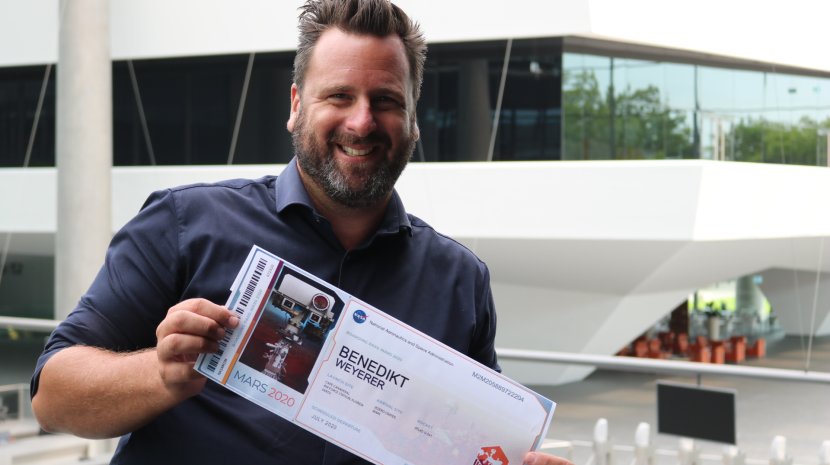 Admittedly, not Benedikt Weyerer personally, but the name of the NürnbergMesse employee and event manager of embedded world. Together with the names of currently 8.8 million citizens of the earth, "Benedikt Weyerer" is stored on a silicone chip using an innovative process. This will travel to the red planet in the luggage of the "Mars 2020 Mission".
The US-American space agency offers the extraordinary action on its website. Weyerer first heard about it when he visited the NASA stand at a trade fair for sensor and embedded technology in the USA. He didn't hesitate for long: "I'm absolutely fascinated by the pioneering spirit of the space agency!" says Weyerer.
As event director of embedded world, he sees the venture of space missions from a technical perspective: For example, the space shuttle of the first moon mission functioned with just 20 embedded systems. Today's passenger cars have well over 100 of these small, smart computer systems.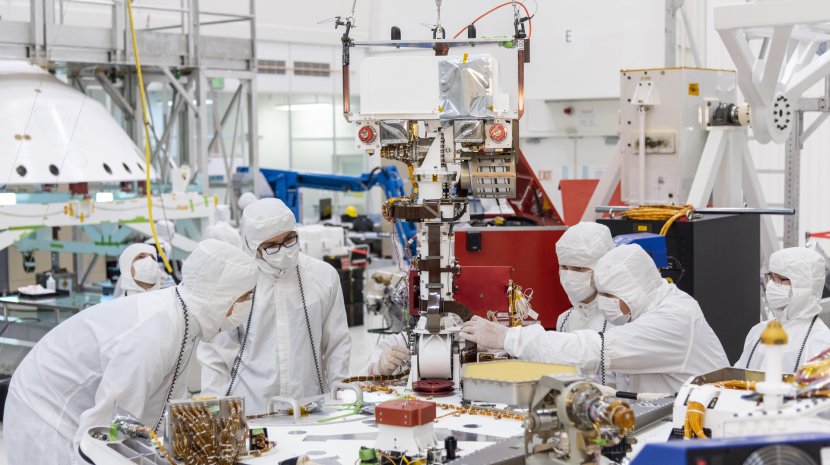 NASA technicians have also installed a number of embedded systems in the Mars rover, which is expected to begin its explorations on Mars in February 2021. They ensure that the robot can be controlled from Earth, that its camera rotates and that the many sensors can send their measurement results to the scientists on Earth.
Embedded systems can be found everywhere in our everyday lives. At the world's leading international trade fair for embedded systems, embedded world in Nuremberg, the important companies in the industry meet, including IT giants such as Amazon or Google as well as well-known companies in the aviation and automotive industries. "If we could now get NASA as a premium visitor, that would be something!" enthuses Weyerer.