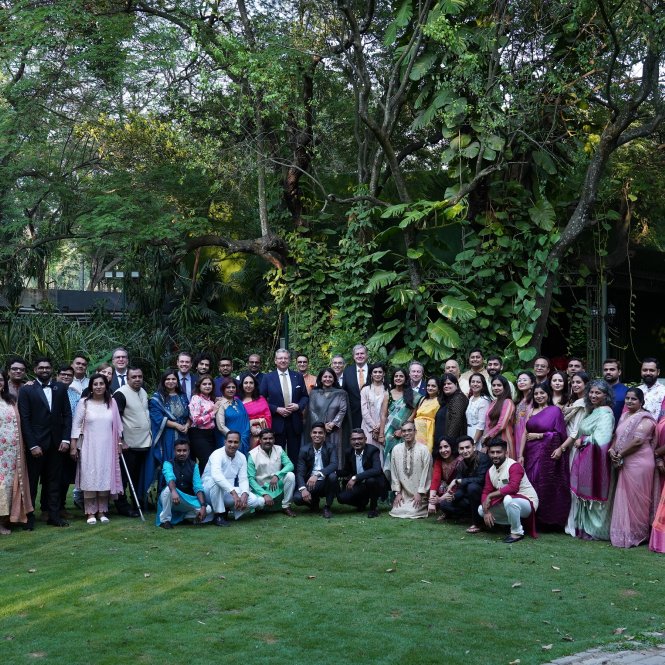 Magazine
Experiencing fairs
10 years of NürnbergMesse India: a sustainable success story
2. May 2023
NürnbergMesse India, wholly owned subsidiary of the NürnbergMesse Group, is celebrating its tenth anniversary. It is a success story in a booming market.
NürnbergMesse first set foot on the subcontinent in 1992 with a pavilion for German companies at the Agrotech trade fair in Chandigarh. At that time still represented by the Indo-German Chamber of Commerce (IGCC), it took off in 2009 with the first exhibition from its own global portfolio, BIOFACH India. The success of the events and the strongly growing exhibition sector in one of the world's largest economies convinced the duo at the helm of NürnbergMesse, Roland Fleck and Peter Ottmann: in 2013 they founded the subsidiary NürnbergMesse India.
Delhi-born Sonia Prashar as Managing Director proved to be a stroke of luck for NürnbergMesse India. She had a relationship with Germany at an early stage: During her teaching career as an academic at the Goethe-Institut in New Delhi, she came across the IGCC, Indo-German Chamber of Commerce, by chance - a colleague had drawn her attention to a vacancy. In 1999, her path then led her to Düsseldorf, where she got to know the "German Way": taking responsibility, taking the initiative and developing a sense of precision. Her mantra and recipe for success is to combine the best of both worlds: "The ideal is an intersection of perfection and flexibility".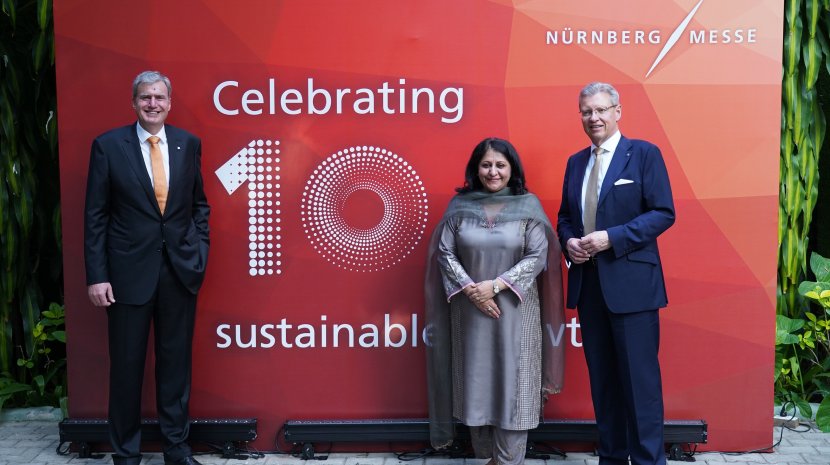 Since its foundation, NürnbergMesse India has organized professional trade fairs, conferences and events in the three economic metropolises of New Delhi, Mumbai and Bangalore. In ten years, there have been more than 70 events with an estimated total attendance of almost one million. In addition to the industry events based on the successful concepts from Nuremberg, such as BIOFACH India and it-sa India, INDIAWOOD, DELHIWOOD and MUMBAIWOOD are the most important trio of exhibitions for the rapidly growing Indian wood industry. With BROADCAST INDIA, "Bollywood", India's gigantic film industry, also has its fixed industry meeting place at NürnbergMesse India.
India is ideally positioned for rapid growth in the coming years, with an estimated GDP increase of 9.1 percent for the fiscal year 2021-2022. The exhibition and event industry is expected to reach $7.5 billion by 2027, with a projected annual growth rate of 12.43 percent.
Great growth also brings great responsibility. For NürnbergMesse, this means aligning its activities with the 17 United Nations Sustainable Development Goals and incorporating them as an integral part of its new strategy. "We will create trade fairs that highlight and promote sustainable solutions," emphasize the two CEOs, Prof. Roland Fleck and Peter Ottmann. Sonia Prashar's vision for NürnbergMesse India is "to continue to innovate and expand to create a company that is not only successful but also truly sustainable and people-centric."