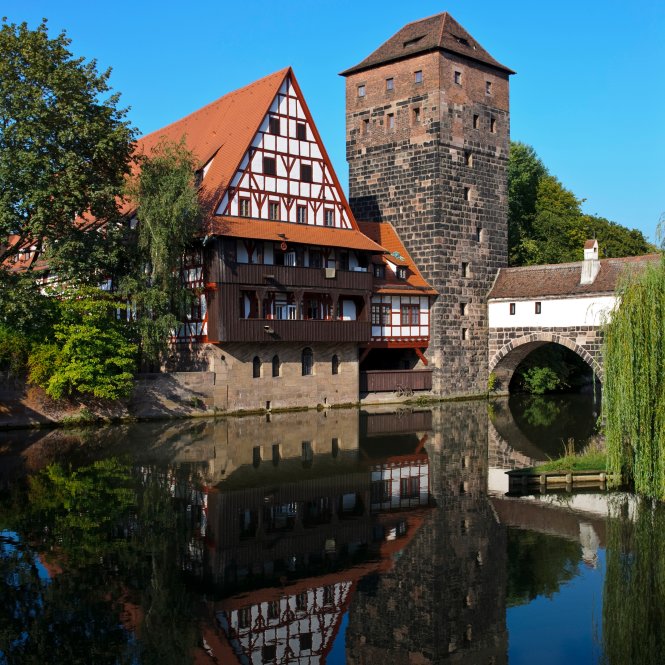 Magazine
Inspiring careers
Nuremberg - the most beautiful small city in the world
27. May 2016
This is exactly how the genuine Nuremberg writer and humorist Klaus Schamberger described his city in a witty article a few years ago.
It's a good place to live. Even non-Nurembergers confirm that. Like the creators of a worldwide city comparison on the question "Where can you find a high quality of life at the lowest possible cost?" Nuremberg has it. The Franconian metropolis currently ranks second in the price-performance ratio behind Canada's capital Ottawa.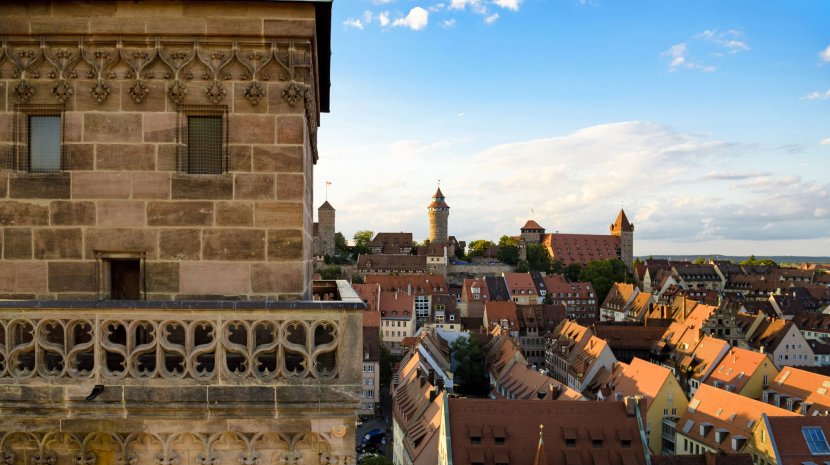 It's a nice place to live.
Two rankings with over 200 cities, published annually by the US management consulting firm
Mercer, have been compared for this purpose by "Finanzen 100", a news portal of the Focus Group. In the first, the price is decided on the basis of a fictitious basket of goods consisting of rent, clothing, food, transport and culture. Among the most expensive cities, Nuremberg ranks 169th, with the rating "affordable". Ranking number two is all about quality of life: political stability, security for residents, health and education system and traffic situation. Here, Nuremberg is in 25th place. Both rankings combined give Nuremberg a place on the podium. With the exception of Ottawa, the Franconian metropolis leaves all cities behind. Even the German cities, some of which made it into the top 20: Stuttgart (3rd), Leipzig (6th), Hamburg (12th), Düsseldorf (12th) and Berlin (17th). Comment by the "Finance 100" editorial team: Who would have thought it?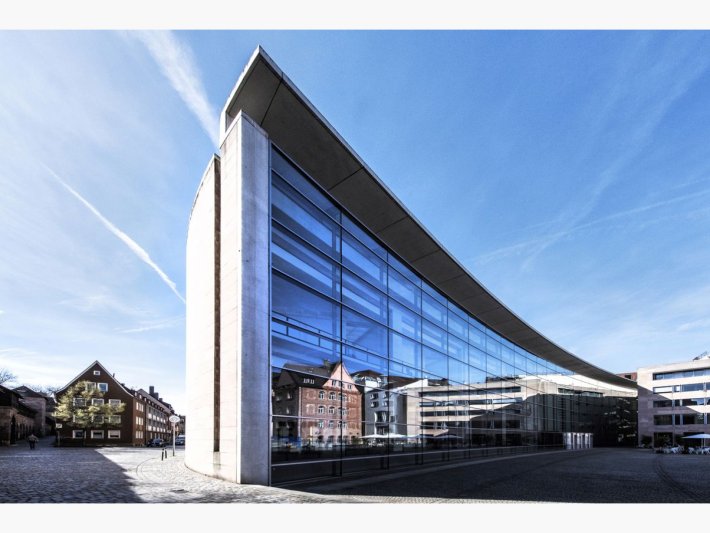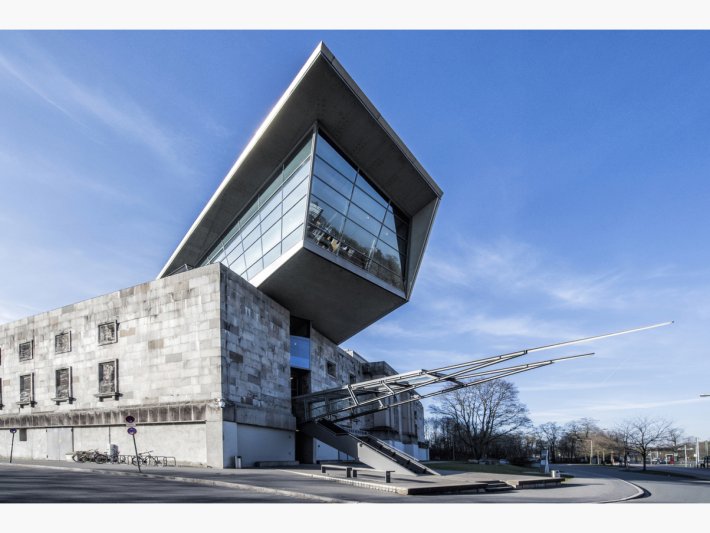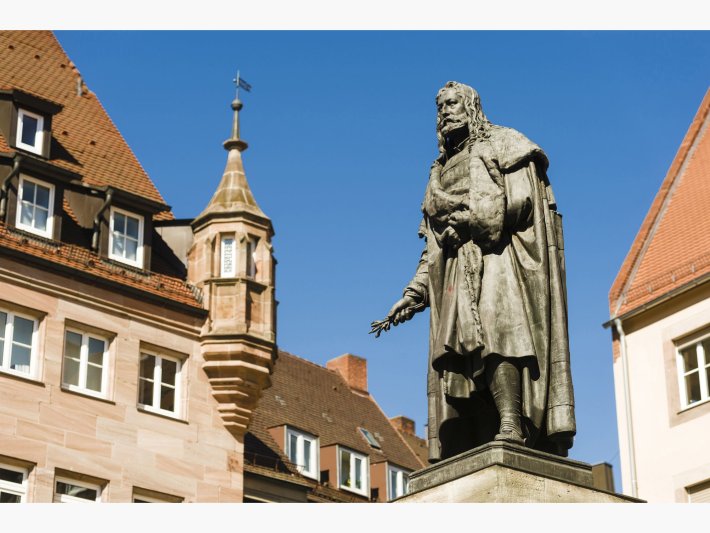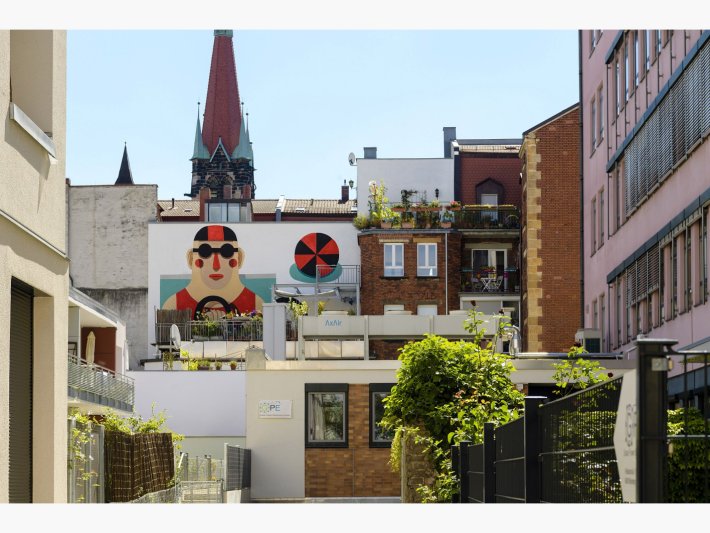 The Nurembergers would have thought so. Because they confirm the result. Three quarters of people described their current living situation as "happy to very happy" in the housing and household survey "Living in Nuremberg 2013 ". With a score of 7.2 on a scale of 0 to 10 , they are above the German average for general quality of life (7.0 according to "Glücksatlas 2014"). They give their city an even better score (7.3). For what, actually?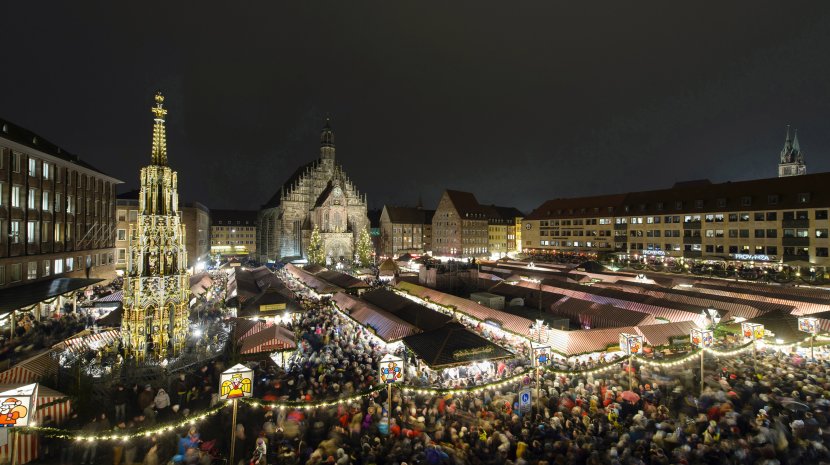 For their traditions - they are proud of that. The Christkindlesmarkt on the main market square, for example - a tourist magnet year after year and a popular meeting place for the people of Nuremberg themselves. Just as they like their export hits: the unique Elisen gingerbread and, of course, the original Nuremberg grilled sausages. Goethe had them sent to Weimar, and the Franconian poet Jean Paul wrote about them: "The sausages are to my stomach beautiful forget-me-nots of Nuremberg." Must I, must I go out to the little town? No way!
Almost all residents would sign this sentence. For the "Nuremberg Barometer", students at Friedrich Alexander University surveyed more than 1,000 people who have their main residence in Nuremberg and are also eligible to vote here. 94 percent even like or very much like living in the heart of Franconia. And this is not only due to the 160 hectares of the old town with its short distances and its flair between the Middle Ages and modernity.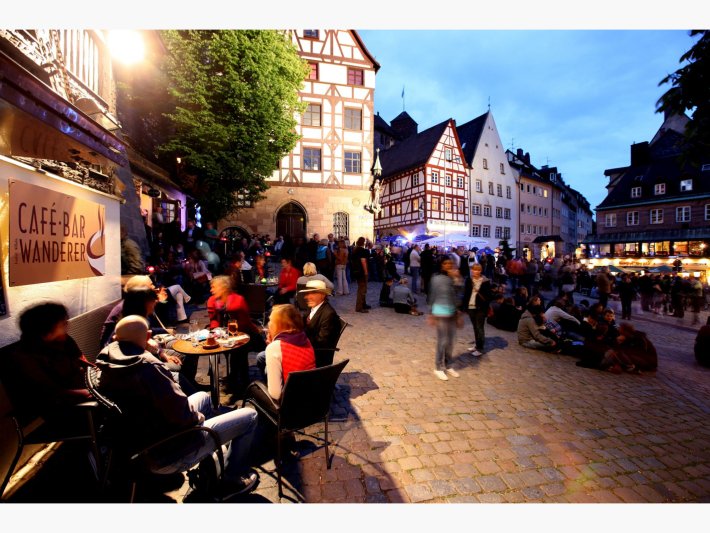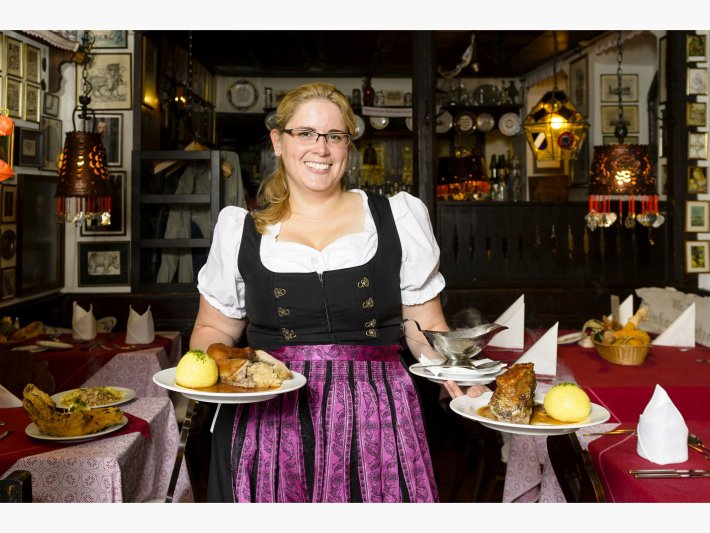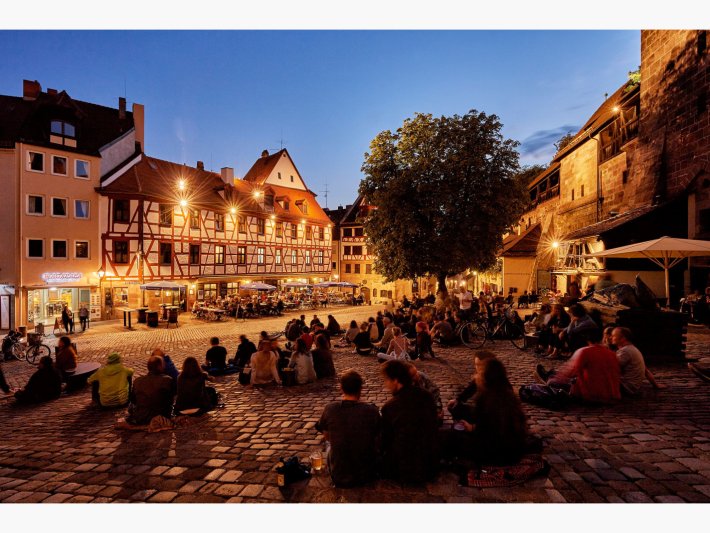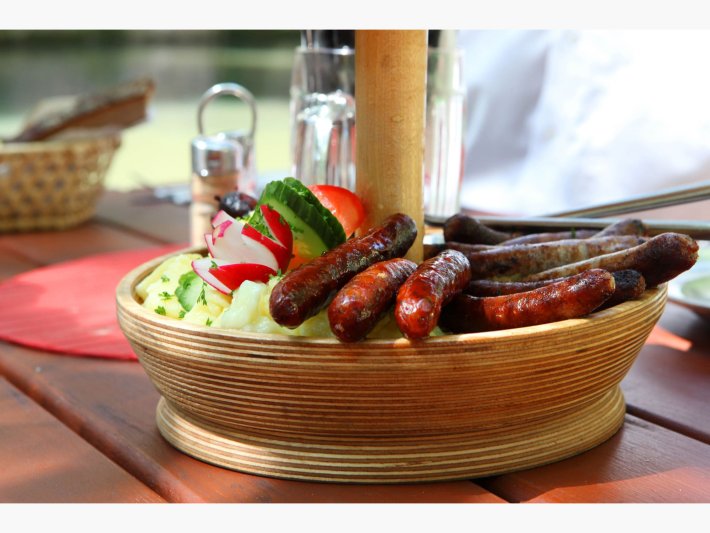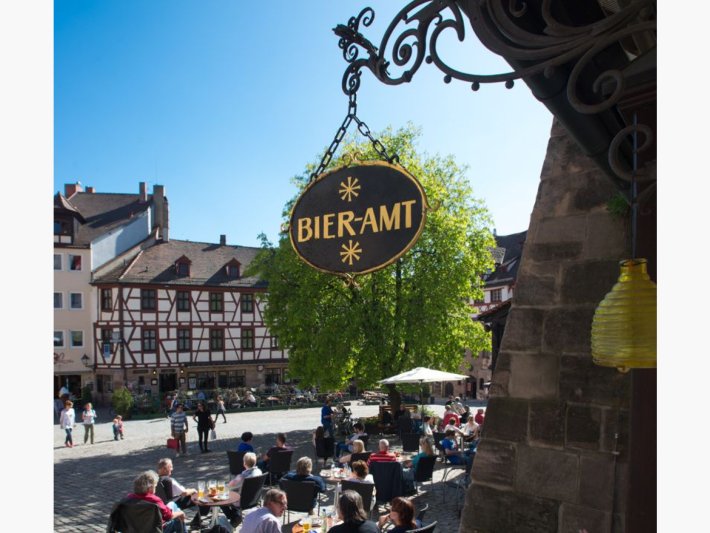 Nuremberg is more than just a castle, bratwurst and slices of schnapps. The city is a successful balance of hustle and bustle and the opportunity to pause. Whether it's a detour to Rosenaupark, down the steps to Hallerwiese, into Hesperidengarten or to Dutzendteich. More than 480 hectares of public parks and green spaces, 370 hectares of water areas invite you to do so. But the city also knows how to celebrate. At countless district and street festivals, at the Klassik-Open-Air at the Luitpoldhain as well as at the Rathaus-Clubbing. And she loves sports. Nurembergers like to be there. At big events like cycling, tennis, touring cars and athletics. But they also like to be active. With almost 1,000 sports facilities in the city, there's something for everyone.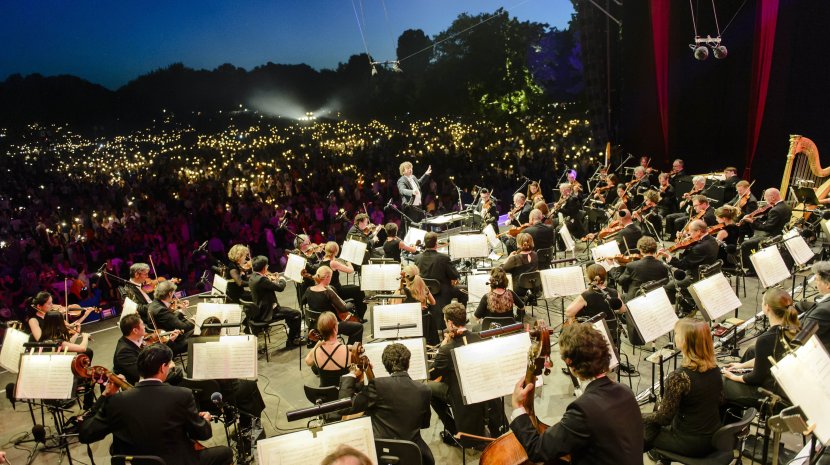 The people of Nuremberg are no less active when it comes to quality of life for future generations. For example, by transforming fallow grey areas into lively places where organic fruit and vegetables are grown together. Urban gardening brings quality of life to cities. "Germany's organic capital" is Nuremberg as an excellent organic metropolis, anyway. With the world's leading trade fair for organic products, the BIOFACH, and the initiative "Organic in the City". Events and campaigns invite citizens to join in. That is quality of life. And it should be maintained. With the long-term strategy "Energy Vision Nuremberg 2050", which is based on the two pillars of climate protection and adaptation to climate change. Good air for a beautiful city.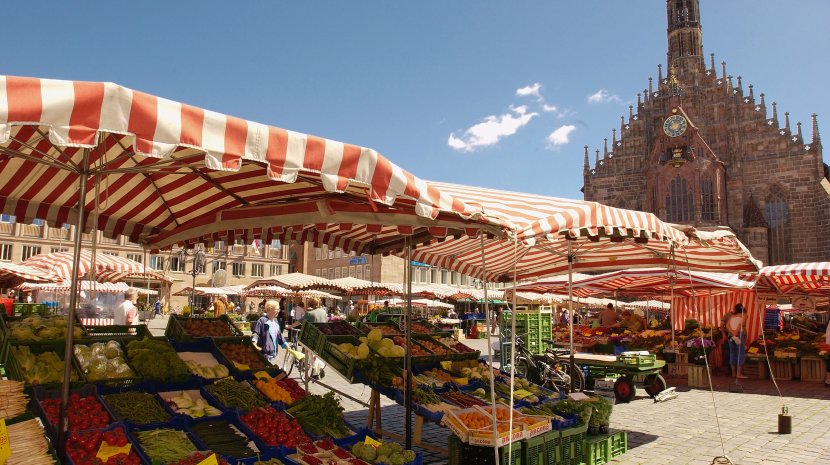 Nuremberg, there are not least feelings involved. The old town, a place of longing for many. Since 2014, a growing photo community has been showing many places of longing all over the city on the online photo platform Instagram. The "Igers" have already uploaded hundreds of photos. Week after week, a winner is awarded a prize. The first exhibition took place in October 2015. Beautiful motifs and extraordinary city views that signal to the viewer: This is a good place to live.
Image credits:
Stadt Nürnberg / Christine Dierenbach