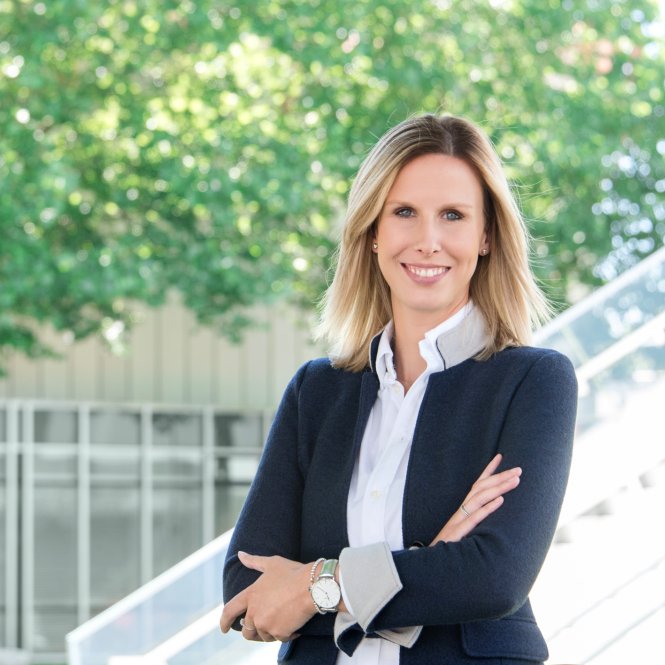 Magazine
Inspiring Careers
"With ambition, courage and a fighter's heart".
4. March 2022
Rebecca Renn is Exhibition Director at NürnbergMesse. At the start of "her" exhibition, IWA OutdoorClassics, she talks about the emotional roller coaster ride of the last two years, the challenges as a leader in the crisis and the great longing of exhibitors and visitors for personal encounters.
Rebecca, how are you feeling so close to the trade show?
The last two years have been very exhausting. Of course, you need a thick skin to pull off a trade show during Corona. For the team and me, it's been a roller coaster ride. From the cancellation in 2020 to the new date in 2021, then cancellation again and switching to a digital version, the Studio Edition. And finally on the way to IWA 2022 with many digital formats up to the big personal reunion at IWA 2022 in early March.
With so many imponderables and oppositions - how did you motivate your team to always believe in the happy ending?
It's always best not to make decisions alone, but to get the full team on board, gauge the mood and take recommendations. If concerns arose during an emotional phase, I asked as a manager and together we found a solution. Then we looked at the facts, such as the hygiene concept or the number of registered exhibitors, and we realized that with a certain amount of ambition, courage and a fighter's heart, we could do it.
When you see how much heart and soul the team puts into it, a cancellation would have been a bitter disappointment.
Looking back, what was the biggest challenge for you?
The completely new situation, which I had never experienced before in my professional life. The feeling of being the "last woman standing" in the spring and never having the certainty that the course I set will be successful in the end. When you see how much heart and soul the team puts into it, another rejection would have been a bitter disappointment. In the end, it was a corporate decision to say "We want to do trade fairs again". NürnbergMesse is known for exactly that: for holding trade fairs on site. That was also always our driver, to do our part so that IWA becomes a booster for the whole company.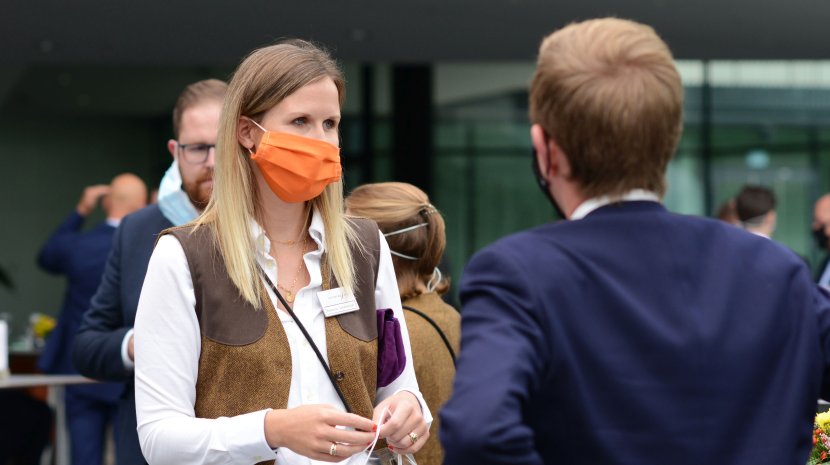 Was there a point when you doubted whether you were still on the right track?
When the infection figures were very high and we received almost only cancellations from major exhibitors in a short period of time, I briefly thought at one point "this thing is slipping away". Then I had to do some soul-searching for two or three days, keep a cool head - and with the will to carry out "my" trade fair at all costs, I continued.
Who was your sparring partner during this challenging time, where did you go for advice?
On the one hand, from the team. One lesson I learned from the cancellation in 2020 was to listen to the team even more. After all, colleagues sit on the hotline, monitor email accounts and get a good feel for when questions become more critical or frequent. I always like to refer to them as our early warning system. On the other side, of course, there was the marketing team. They are very close to the visitors, sit with journalists - the exchange is always very fruitful.
The nice thing about such a completely involved team with a lot of heart and soul is to be able to say that you're going through a rough patch. And that has also helped me enormously as a manager during this time, to be able to talk about it openly and not always have to be strong and stand above everything.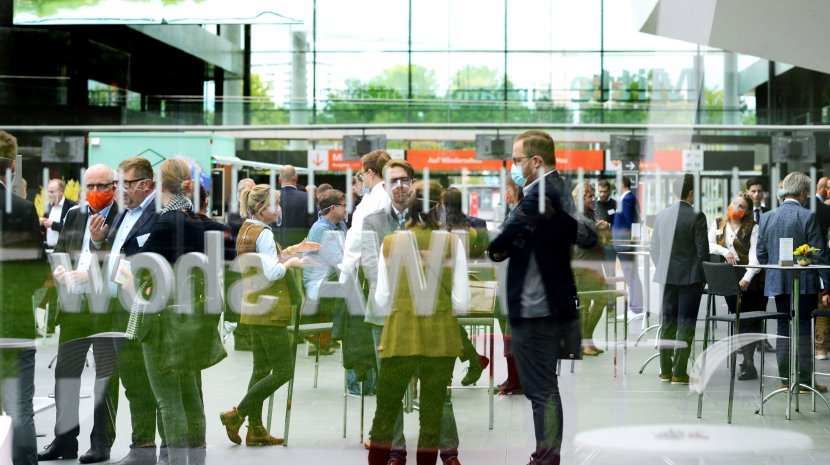 Now the IWA is taking place as a kick-off to the trade show year. What will be different this time?
Pretty much everything will be different. We have always been very open with the changed figures, communicating honestly and directly right from the start. Newly created areas will be tested in real terms for the first time at the show. What will be different above all, however, is the focus of exhibitors and visitors. Before Corona, the focus was on inspiration, discovering new approaches and products. Now it's like this: on the one hand, it's a reunion for many dealers after a long time. On the other hand, IWA 2022 could be very good for small and medium-sized companies because they get a whole different level of attention, since a few big exhibitors are not on board this time.
If you want to venture an outlook - what does the trade show of the future look like?
Being on-site, traveling and being ready to make easy or quick decisions is not yet a given again. We will need another year to recover from the pandemic. Then, when we are "back on track" again, the "eventization" of trade shows will proceed. Play and excitement instead of giant stands. The focus will be on the visitor, who will be offered something different every year so that he goes home with strong impressions. Not to be underestimated is also the personal networking, the cultivation of business contacts in a very special way, where stories are written.